The legacy of one of Monaco's most beloved members of the community will live on in the Kate Powers Foundation, which has been officially launched in the presence of lifetime friend Prince Albert II of Monaco.
It was a packed house at Twiga on Tuesday 28th March as close to 400 members of the Monaco community came together for the official launch of her namesake foundation. It was a clear testament to how much they all loved and respected Kate Powers, including Prince Albert II of Monaco.
"It is wonderful to see so many familiar faces here, so many friends," said Monaco's Sovereign. "Your presence is a great testimony to Kate, to what she meant to us, and for what she did in her life. It's all about giving back and helping others, and helping our planet as well. As she really embodied these values and this vision, I think we owe it to her to continue the work that she started with her family and many of you in this room."
American-born Kate spent most of her life in the Principality after her mother, Jeanne Kelly, moved to Monaco to be with her friend Princess Grace. The Grimaldi and the Powers children grew up together.
As founder and owner of the popular former Stars n' Bars family restaurant with her life partner Didier Rubiolo, Kate Powers was passionate about her local community and the environment. She passed away from cancer in August 2021, but her legacy to make the world a better place will live on.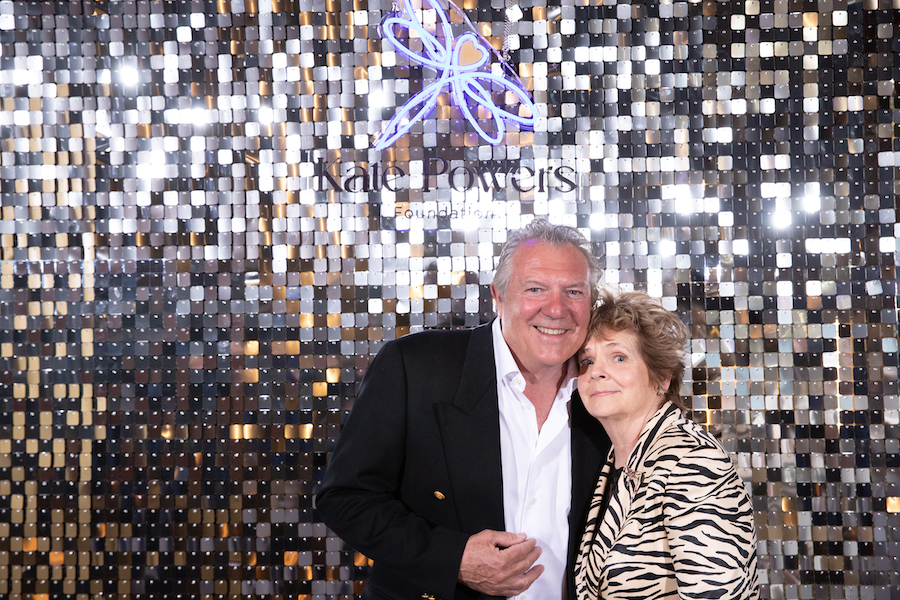 "Do what you love, love what you do, and make a difference"
During the official launch, President of the Kate Powers Foundation Rhonda Hudson relayed the moment that she and Kate decided to create the foundation in 2021.
"She looked at me and said, 'Well I guess I could use a little help right now with all my ideas', and she smiled," revealed Rhonda. "She then asked me, 'Why would people want to be a part of my foundation?' and I repeated to her her most commonly used words: 'Do what you love, love what you do, and make a difference'. The Kate Powers Foundation was created to serve the community of Monaco. We will continue Kate's passions and desires by focusing on the environment, education and wellbeing in the Principality."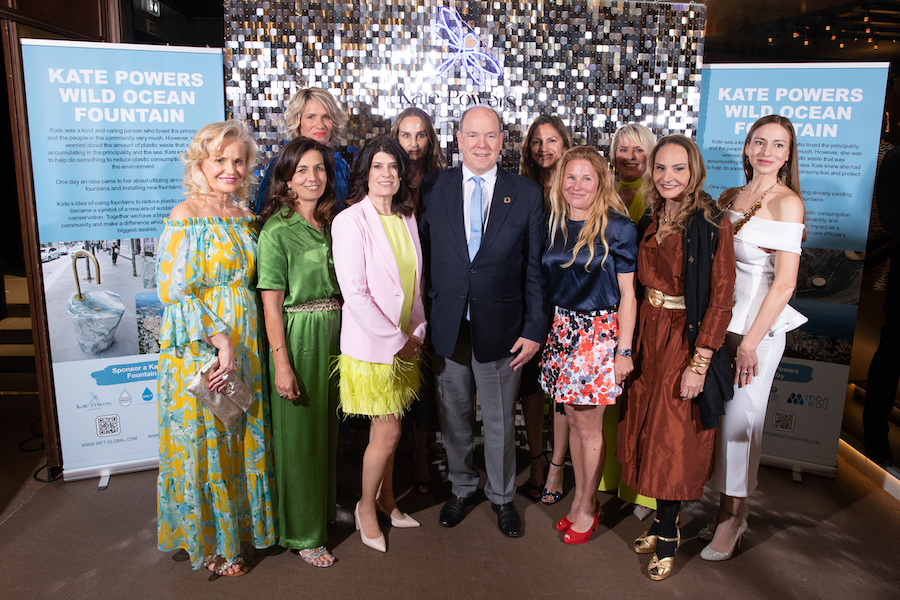 New water fountains to reduce single use plastic
Rhonda Hudson then announced the first project that the Kate Powers Foundation will undertake: the installation of drinking fountains at different locations throughout Monaco. It will help reduce the consumption of single-use plastic, something that was a key mission of the late Kate Powers. The aim is to place permanent, portable and temporary "Kate's Fountains" throughout Monaco.
"These filtered drinking fountains will unite the community so we can all make an effort to reduce the consumption of single-use plastics," said Rhonda. "We are excited to announce our collaboration for this project with the Water Smart Foundation."
The community can support the Kate Powers Foundation projects by providing funding directly at https://www.katepowersfoundation.com.
Click on the gallery below to see more images from the launch. Photos source: Ed Wright Images…
View this post on Instagram
SEE ALSO:
END OF AN ERA: STARS 'N' BARS TO CLOSE AT 30-YEAR MARK
MONACO MOURNS THE LOSS OF LOCAL ICON KATE POWERS
Featured photo of HSH Prince Albert, Mike Powers and Didier Rubiolo, credit Ed Wright Images