Monaco-based E racing team ROKiT Venturi has broken the mould once again, this time partnering with Craft 1861, the creator of CBD-based wellness products and technology.
The deal, announced on Thursday 31st March, makes ROKiT Venturi the first ever motorsport racing team to partner with an industry from the CBD sector.
CBD, otherwise known as cannabidiol, is a natural compound found in hemp plants and promotes wellness without the intoxicating and psychoactive effects.
As the team's Official Wellness Partner, Craft 1861 will play a supporting role in both the physical and mental wellbeing of the team, monitoring team performance throughout the 2021/22 FIA Formula E World Championship and beyond.
"Craft 1861 is an innovator in the field of CBD innovation and we are proud to be part of their global brand development journey," said Susie Wolff, CEO of ROKiT Venturi Racing, in a statement. "Craft 1861's focus on the creation of sustainable product innovation without compromising on quality is something we really identify with as a team and, by partnering with ROKiT Venturi Racing, Craft 1861 will be engaging with the eco-conscious dynamic and progressive Formula E audience demographic."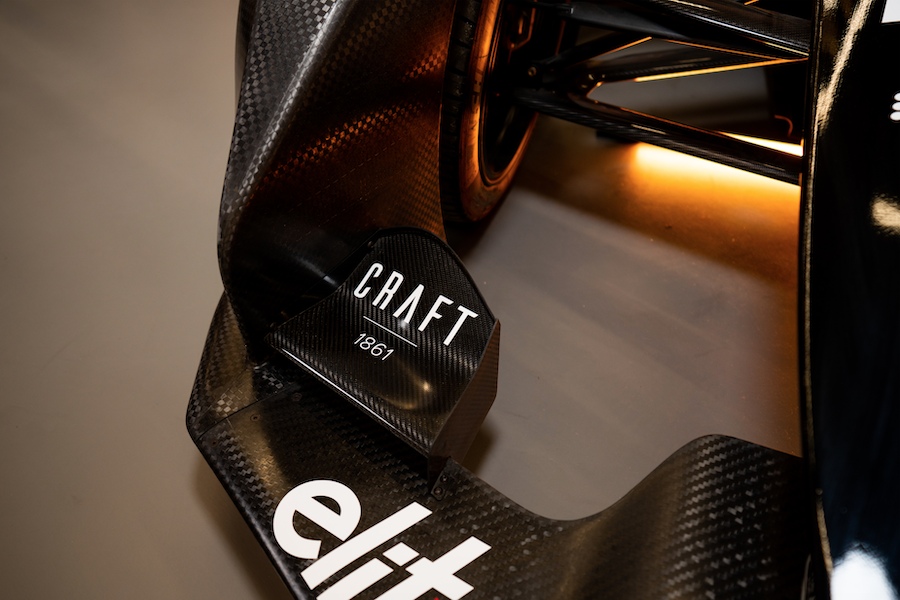 According to Craft 1861, its products interact with the body's metabolic and neural receptors that regulate pain, the immune system, memory, stress response and other functions, to sharpen human performance in high-pressure environments, such as in Formula E.
From the Rome E-Prix onwards, Craft 1861's branding will appear on the front wing and headrest of the team's new black livery as driven by Edoardo Mortara and Lucas di Grassi, on driver racing suits, and on team clothing.
"We are thrilled to partner with ROKiT Venturi Racing Formula E team," said Eric Lujan, Founder and Chief Revenue Officer of Craft 1861. "Our company is proud to be the first CBD company in Formula E. We offer CBD hemp products to those focused on wellness and a healthy lifestyle, which is the perfect match for the rising millennial FE fan."
In mid-February, ROKiT Venturi Racing announced that the team had partnered with alcohol brand Stoli elit Vodka as its principal sponsor.
SEE ALSO:
Stoli vodka group becomes Venturi's major sponsor
Rokit Venturi Racing ends season with victory in Berlin