Monaco continues to position itself as one of Europe's leading gastronomic destinations, this time welcoming Italian Michelin-starred chef Andrea Berton for a pop-up restaurant at the Hôtel de Paris Monte-Carlo this summer.
Monte-Carlo Société des Bains de Mer is pursuing its year of gastronomy to the delight of its guests. After the launch of the restaurant Yannick Alléno at the Hermitage Hotel Monte-Carlo, the launch of the Monte-Carlo Festival of Stars and the arrival of new chef Manon Fleury at Elsa at Monte-Carlo Beach, the time has come for the Hôtel de Paris Monte-Carlo to create an event.
After the success of the 1st pop-up launched with Andrea Berton for the end of year celebrations in 2020, the Italian Michelin-starred chef is returning to the Hôtel de Paris Monte-Carlo to offer the best of his cuisine with another pop-up restaurant from 6th July to 22nd August.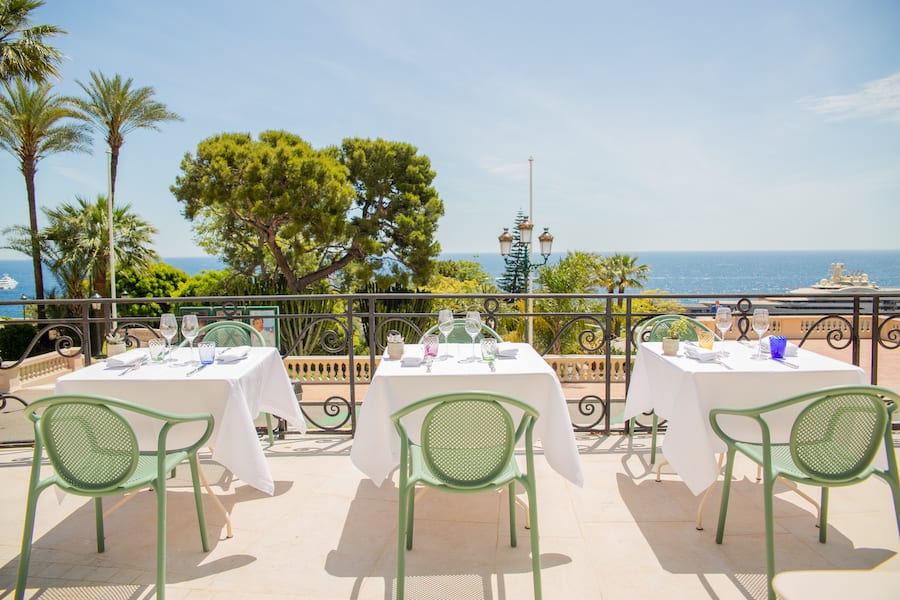 One of Italy's most decorated chefs, Andrea Berton learned his art in Milan, Florence, London, and in Monaco under Alain Ducasse at Louis XV. He has been awarded four Michelin stars throughout his 27-year career.
Chef Andrea Berton's challenge with this second pop-up restaurant is to continue to surprise the palettes of fine diners by reinventing traditional Italian dishes with a large variety of flavours. Among the dishes on the menu this summer: squid tagliatelle with spicy tomato sauce and amaranth popcorn, and the chef's own version of tiramisù.
His food can be enjoyed indoors amid décor designed by Pierre-Yves Rochon, or looking out to sea from the recently re-landscaped terrace garden of Hôtel de Paris Monte-Carlo.

READ ALSO:
Yannick Alléno at the Hermitage Hotel: What to expect from Monaco's most anticipated new restaurant
New chef heading up Elsa at Monte-Carlo Beach
The stars are aligning in Monaco

Photos by SBM