Hereditary Prince Jacques joined his father Prince Albert II in a salute and ceremonial attire for National Day duties on Thursday, alongside his twin sister Princess Gabriella and mother Princess Charlene.
Dressed in a miniature carabinier uniform, the young prince – due to turn six in December – appeared to be taking his princely duties seriously as he watched on solemnly behind his father for the taking of arms ceremony in the Court of Honour at the Palace.
Princess Charlene, in an elegant woollen coat with pink lining, black gloves and black beret, stood beside her son, and held lovingly onto Princess Gabriella, who looked adorable in a dark dress with accents of white and red in honour of Monaco's official colours.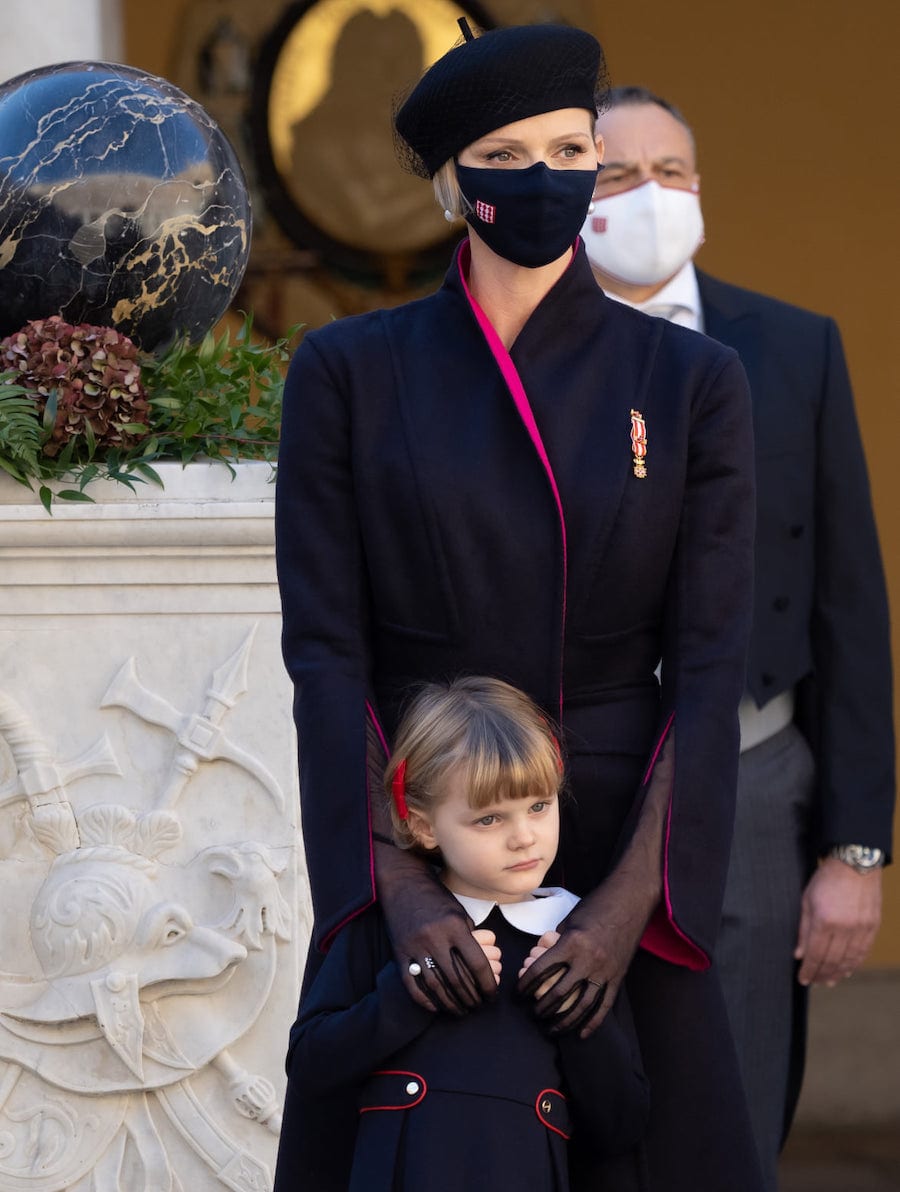 They were joined by Princess Caroline of Hanover, her sons Andrea Casiraghi and Pierre Casiraghi and their respective wives, Beatrice Borromeo and Tatiana Santa Domingo, as well as Caroline's daughter Princess Alexandra of Hanover. Melanie-Antoinette de Massy, the daughter of Baroness Élisabeth-Anne de Massy, who died last June, was also present.
Due to restrictions surrounding the current Covid situation, the traditional parade in front of the Palace – a favourite among locals – was downsized to an intimate taking of arms and awards ceremony in the Palace court, which was broadcast live on social media and government-run network Monaco Info.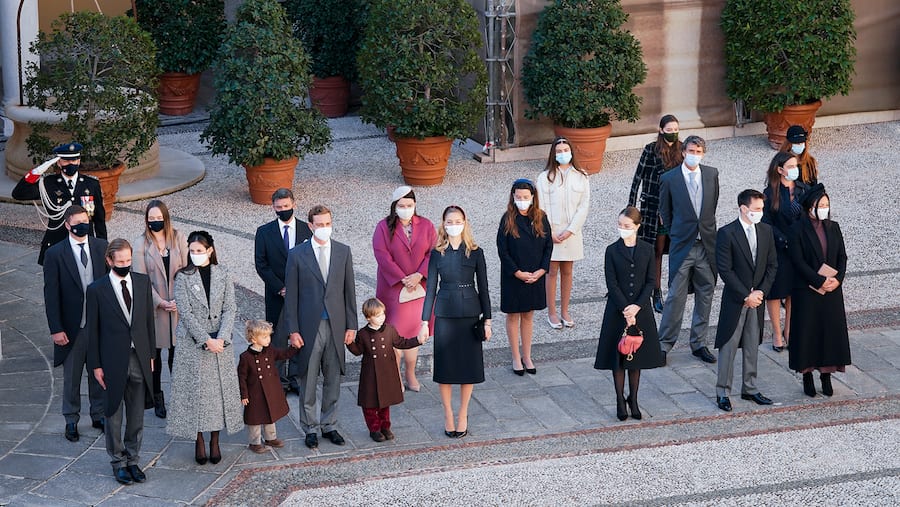 The Princely Family's traditional appearance from the Palace windows therefore didn't take place.
And while the public were largely absent from this year's celebrations, Monegasque flags flew proudly in windows throughout the Principality as citizens celebrated their country and their prince.
Starting the day at 10am was the Te Deum mass in the Cathedral of Monaco, led by Archbishop Dominique-Marie David, also attended by the Princely Family.
Click on the images below to enlarge…

Photos © Manu Vitali and Michael Alesi – Direction de la communication / Eric Mathon and Gaetan Luci / Prince's Palace. 
Related stories: 
Who were this year's recognised heroes?