The Princely family are synonymous with sport, from Prince Albert II's career in bobsleigh to Pierre Casiraghi's sailing exploits. Louis Ducruet is no different, and as he tells Monaco Life, he wants to make his own mark on the Principality's sporting landscape.
Given the rich sporting heritage within his family, it is no surprise that Louis Ducruet has developed a strong affection for sport. The son of Princess Stéphanie and the nephew of Prince Albert II, Ducruet is a ubiquitous figure on the Monaco sporting scene. President of the Monaco Esports Federation, as well as the Barbagiuans, Ducruet has even grander ambitions to ensure his sporting legacy.
"Sport is in our blood" 
"We are a sporting family, and we're bathed in it from a young age, so it was a foregone conclusion [that I'd have a passion for sport]," Ducruet tells Monaco Life. The Monegasque doesn't talk of pressure to enter onto the sporting scene, but rather a motivation, given that "every member of my family have excelled in the sports that they have competed in. It's in our blood." However, Ducruet's mark will be different from those left by his family members, some of whom competed in the Olympics. 
As the Monegasque tells Monaco Life, Ducruet developed an adoration for football at a young age thanks to trips to the Stade Louis II to watch AS Monaco. He recalls watching Les Monégasques at eight years old, during the team's golden age with players including Fabien Barthez. Ducruet also played the game, featuring as a goalkeeper for a team when he played in Auron.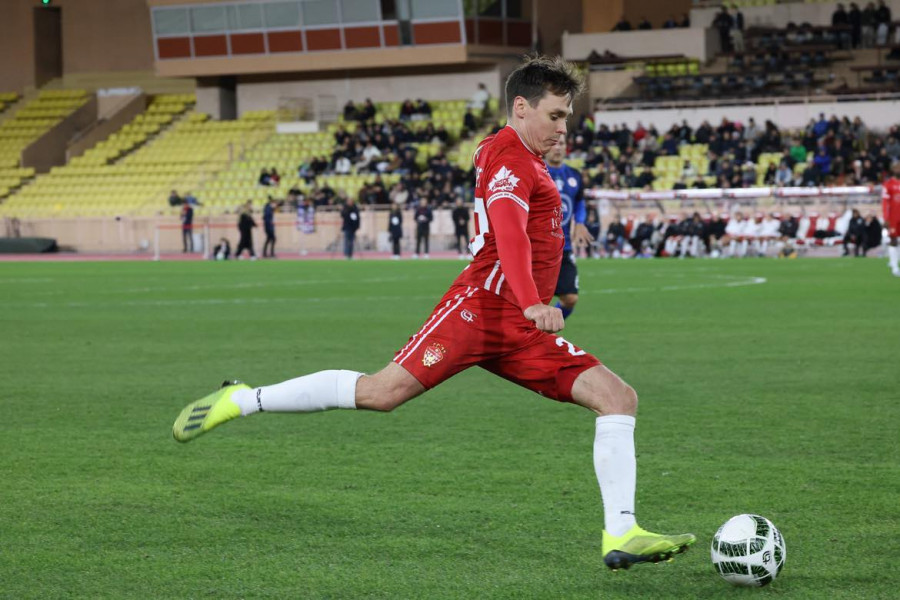 However, Ducruet's sporting future wouldn't be on the pitch. "I very quickly realised that I couldn't make a career out of being a footballer so I quickly tailored my studies towards sports business and sports management," says the 30-year-old. "I did a Bachelor's in sports management and when I reached the end of my studies, I had this opportunity to work for AS Monaco with Vadim Vasilyev and Luis Campos, who trusted in me and who taught me a lot."  
Ducruet worked at the Principality club over five years, firstly as an opposition analyst, later as a recruiter, and finally, as an assistant to the vice-president. "For me, it was a dream to work for AS Monaco and to work for my childhood club. That multiplies your motivation by a thousand. There is the desire to do things well and also this fear of making a mistake. Luckily, I had people that accompanied me and ensured I learnt good things. I thank them for that, and now I'm on my own merry way with football."
The path that he has chosen led to him to the Championship side Nottingham Forest. He joined the club back in 2020, at the height of the Coronavirus pandemic, but despite spending little time on site, the experience proved invaluable. "I liked my period at Nottingham because, beyond the recruitment, which was difficult in the Championship because the budget wasn't the same as in the Premier League, Evangelos Marinkis was a really good owner," says Ducruet. "He loves football and his clubs Olympiacos and Nottingham Forest equally. He is involved but he won't be stupid with his money and that's what I enjoyed there, working with people like that who know how to manage football and don't do stupid things."  
"The objective was always to come back to AS Monaco"
At Forest, Louis Ducruet was part of a team that presided over the recruitment of players, mostly on loan, that would lead the fallen giant back into the Premier League, before an incredible, unprecedented window that saw 21 new players arrive at the City Ground over the summer. Ducruet played a role in some of the dealings, liaising with the sporting director as well as manager Steve Cooper. 
Ducruet left the club at the end of the summer window and is looking for his next step along a path that he hopes will eventually lead him back to his childhood club. "The objective when I left [Monaco] was to come back one day; go away to come back is what I told myself. For sure, I need to accrue more experience, be it positive or negative. Either way, any experience is good to learn from. So I want to do that and come back and do things well, because as I said, Monaco is my childhood club, and I don't want to mess things up," Ducruet tells Monaco Life.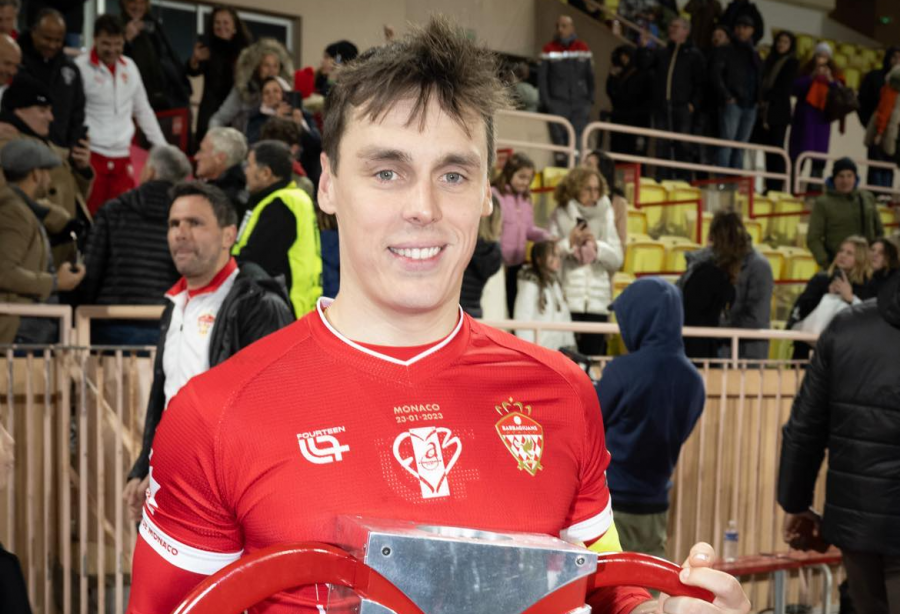 He adds, "I am 30-years-old and I'm still young. I don't have the pretence to arrive at the club tomorrow and take the reins of course. However, it is still an objective that I have in the back of my mind. The ideal post is that of the president, CEO, the complete management of the club and all of its aspects with a certain priority on the sporting side because it is that side that I like the most and where I feel best." 
A ubiquitous figure on Monaco's sporting scene
Whilst Ducruet is hoping to accrue more vital experience en route to his end destination, he is already presiding over other sporting projects within the Principality. When it comes to his involvement in the Principality's Esports team, national pride has a big part to play.  
"It is an emerging sport," he begins. "Now is the time to do it to avoid being too late. I wanted to do it for Monaco, for my country, so that the Principality doesn't get left behind and so that the Principality can shine on another sporting scene. Monaco is a country of sport, for every sport, even lesser-known sports thanks to my uncle who competed in bobsleigh, and why not Esports as well? It is good to give a younger image to Monaco as well with new technologies and new fields that can help promote the Principality." 
Away from the digital world, Ducruet's presidency of the Barbagiuans, a team that brings together Monaco's footballing legends for charitable matches, allows for the annual fulfilment of a life-long dream. 
"[Playing with the stars] is my bit of fun as president of the Barbaguians, I can't lie! It's an honour to play with players like Ludovic Giuly, Didier Deschamps and Fernando Morientes: these are all the players that allowed me to dream in 2003/04. They are all players that love Monaco so we have something in common. When I played my first game just over five years ago with the Barbaguians, my dream was to play with players like that," Ducruet reveals. 
Louis Ducruet's sporting legacy in the Principality may not be decided by what happens on the pitch, but off of it. His work with the Esport Federation, the Barbagiuans, and AS Monaco have firmly established this young member of the House of Grimaldi as a respected name in the Principality's sports management scene, and it is in this domain where his mark will ultimately be made.
Sign up for the Monaco Life newsletter. For the latest news, follow us on Facebook, Twitter, and Instagram. 
SEE ALSO:
Louis Ducruet captains Barbagiuans to Fight AIDS Cup victory
Feature photo credit: Frédéric Nebinger, Prince's Palace