Hugo Nys secured his place in Monaco's sporting hall-of-fame by becoming the first tennis player to reach a Grand Slam final, which he told Monaco Life was "one of the most beautiful sporting performances in Monaco's history". 
"The Principality of Monaco is known for its tennis, but not necessarily for its tennis players, but Hugo Nys, a native of Évian-les-Bains, changed that, almost overnight in Melbourne. His rise, as well as that of his doubles partner Jan Zielinski, has been incremental, but their partnership, still in its infancy almost bore silver-plated fruit in late January.
"We haven't been together for long, but we already have appearances in a Grand Slam quarter-final and a final. We also won a title on the circuit in Metz. I think that good doubles partnerships are about [stability]. You need automatisms, alchemy, lots of time together and lots of work," Nys told Monaco Life.
"That work during the off-season showed on the hard court of Melbourne at the Australian Open. The Monaco player, 40th in the ATP World rankings going into the tournament, had already fought off an all-Australian doubles cast of Max Purcell and Jordan Thompson on their way to the final, their first in a Grand Slam.
A tough Aussie crowd
"However, a different kind of challenge awaited Nys and Zielinski in the final. "Playing against Australians in the Australian Open, they are some of the most fervent fans in the world, perhaps the most fervent. It was mad to play against them; it was very hostile," said Nys. 
"Within that context, Nys and Zielinski lost in straight sets to Rinky Hijikata and Jason Kubler (6-4, 7-6), in what was a bitter-sweet moment for Nys. "It is always difficult. That creates memories that are at the same time incredible and horrible. It was a bit of a mixed feeling. Lots of sadness after the final, but also a lot of pride having reached a Grand Slam final and to realise that my objectives are achievable," he said.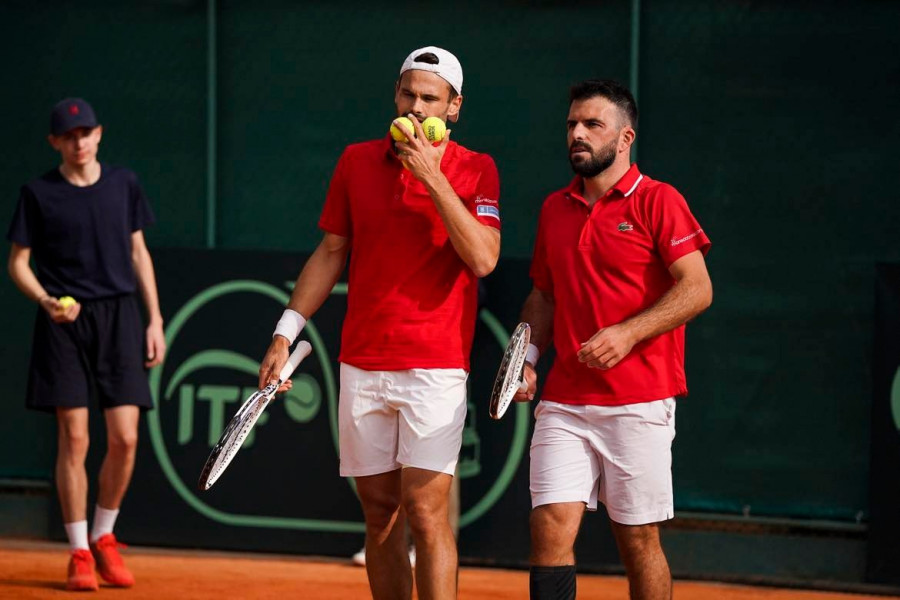 "Arriving back in Monaco last Monday afternoon, Nys was already back in training by Tuesday, in preparation for last weekend's Davis Cup tie against the Dominican Republic. In stark contrast to his experience just a week earlier, Nys was given a warm welcome back to the Riviera by the Monégasque public that packed the stands of the Monte-Carlo Country Club. Nys and his partner Romain Arneodo lapped up the home support on their way to the decisive victory in the tie, which ensured that Monaco remain in Group Two. He will now rejoin Zielinski and set his heights higher once more.
Setting big goals
"Nys isn't lacking in ambition. Last season he set himself the goal of winning the French Open, and whilst that didn't come to pass, he hopes that the positive momentum created from this early-season achievement will allow him to pull off the exploit this year. However, there is no room for complacency.
"[Winning Roland Garros] was realistic last year, and even more so this year. Every tournament is different. A Grand Slam is six matches to win and lots of things can happen during that time. It's not because we reached one final that we'll do the same at the next. They are the most difficult competitions to win in the world. Our job is to work hard and to arrive ready at every big tournament, be it the Monte-Carlo Masters or Roland Garros. We'll give the maximum and see where that leads us match-by-match," Nys told Monaco Life. 
Winning the French Open isn't the only objective that Nys has set himself. After 10 years of representing the Principality "with pride", Nys now says he feels like "a Monaco player in [his] own right". Naturally, therefore, the prestigious Monte-Carlo Masters on the iconic clay courts of the Monte-Carlo Country Club is high on Nys' list.
"I have Monte Carlo in the back of my mind. I know it's coming soon, and I want to play well here. But to play well in Monte Carlo in April, I need to be in the present. To win it would be great, more than great," he began.
"More long-term, Nys described representing the Principality in the Olympic Games as "a dream", and for the Frenchman to compete at Paris 2024, which represents a home Olympics, would be particularly special.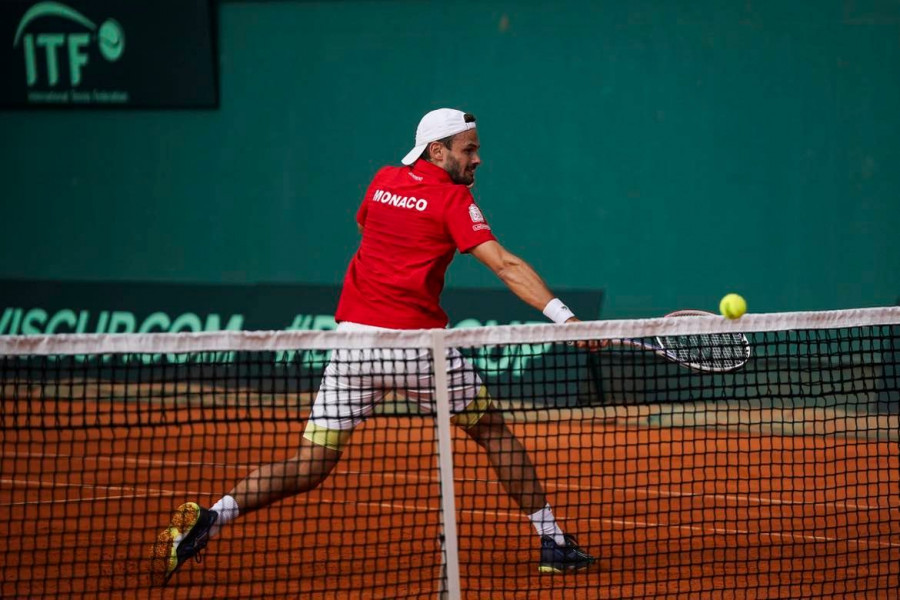 "Having got the 2023 season off to the (almost) perfect start, and counting on a stable and successful partnership with Zielinski, there is reason for optimism for Nys, who regardless, has written an ineffaceable chapter in Monaco's sporting history.
"It's true that it's the first time that a sportsperson from the Principality has reached that level. There is Charles Leclerc in Formula One. In other individual sports, I think it is one of the most beautiful sporting performances in the history of the Principality. I am very, very proud of that. I have represented the Principality for many years, and I want to give many more. If that can give joy to Monégasques, be it to the club, to the federation, to the Palace and to everyone, then that just makes me so happy," concluded Nys.
At the peak of his powers, the 22nd highest-doubles player in the world has the ambition and the capacity to create many more performances like those displayed in Australia, both this season and beyond. 
Photo by Manuel Vitali