Monaco's landmark Casino de Monte-Carlo has taken out two top awards at the prestigious ICE London 2023: Best Casino Operator and Best Casino Restaurant. 
The Casino de Monte-Carlo came out ahead of some of the biggest gaming operators in the world at ICE London in early February, winning Best Casino Operator at the International Gaming Awards, and Best Casino Restaurant for Le Train Bleu at the European Casino Awards.
The Casino de Monte-Carlo also had its Responsible Gaming certification from the European Casino Association (ECA) renewed, affirming its benchmark status in the sector.
"I am very proud of the prizes received that are a sign of recognition from our peers," said Pascal Camia, Director of Operations at Monte-Carlo Société des Bains de Mer. "They reward genuine team work over several years to make our casinos places of entertainment for our fun players and occasional visitors and ultra-private rooms for our VIP clients who are looking for the unrivalled expertise of all the games staff."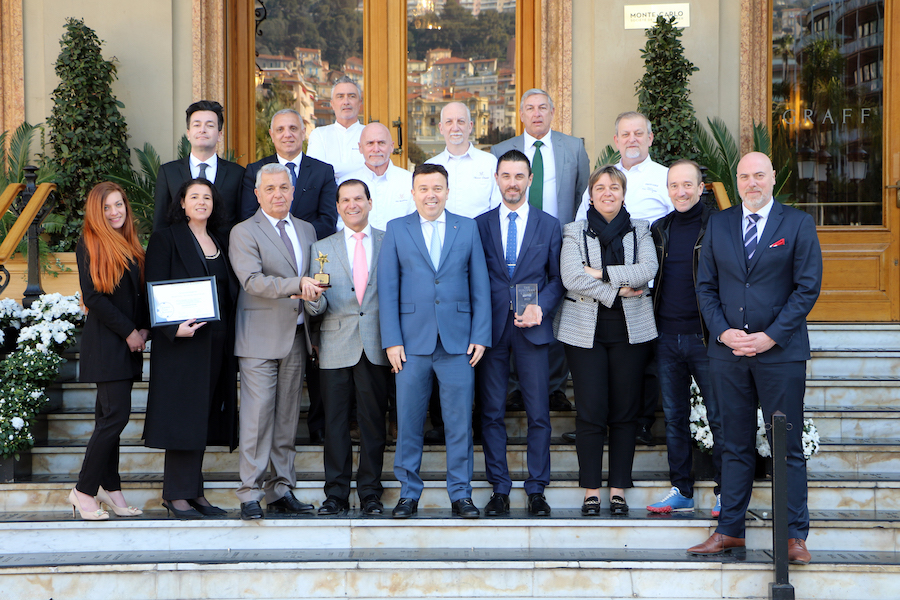 Unrivalled experiences
The Best Casino Operator prize highlights the ability of the Casino de Monte-Carlo to create constantly renewed tailor-made experiences, which include the Great Art of the Game for "high rollers", the greatest players on the planet, with prestigious spaces like ultra-private rooms, high prize tournaments, and exclusive experiences at major sporting events, as well as experiences for "Fun Players" in the Salle Europe: experiences enhanced by the My Monte-Carlo loyalty programme, designed to create a unique customer experience in Monte-Carlo Société des Bains de Mer Resort.
Meanwhile, the prize for Best Casino Restaurant by the European Casino Association honours the tradition of gourmet excellence at the legendary Train Bleu, now run by Richard Rubbini. Apart from its travel-inspired décor and French bistro menu, special attention is paid to what the players want, for a tailor-made offering.
"I would like to congratulate the teams at Casino de Monte-Carlo for these two awards that once again promote the excellence of our expertise and enhance the international reputation of our destination," said Stéphane Valeri, new Vice-President of Monte-Carlo Société des Bains de Mer. "In the same way, the renewal of the Responsible Gaming certification means that our Casinos are even better positioned, upholding the values that are part of our DNA within the Monte-Carlo Société des Bains de Mer Resort."
SEE ALSO:
Welcome to the jungle: First look at the Café de Paris' new rooftop restaurant, the Amazónico
Sign up for the Monaco Life newsletter. For the latest news, follow us on Facebook, Twitter, and Instagram. 
Photos source: Monte-Carlo SBM