September 14th is a difficult day for the Princely family as it is the day they lost their beloved mother, Princess Grace, who died of injuries sustained in a car crash in 1982. Wednesday marks the 40th anniversary of her passing.
It's hard to imagine four decades have passed since the death of Princess Grace. Her memory and spirit are still so much a part of the Principality, and her legacies continue to touch people to this day, making her presence seem as if she were still here on some level.
Her son, Prince Albert II, spoke about his mother to Monaco Matin, saying he talks to his children, Hereditary Prince Jacques and Princess Gabriella, about their iconic grandmother and what a source of light and inspiration she was. He also shares what his plans are to mark the anniversary of her death on 14thSeptember.
"I think we'll go to her grave, and we'll have some family time. There's been a lot of evocations of my mother in recent years. Documentaries, exhibitions, lots of events that invoke her memory. We thought that it was not absolutely useful to do something special for these 40 years," said the Prince.
Her untimely loss aged only 52 was a shock to the world, and provoked great outpourings of grief and emotion, similar to another royal passing being played out in the UK this week with the passing of Queen Elizabeth II. Princess Grace led a fairy tale existence, first as an Oscar-winning screen idol and Hitchcock blonde, and then as a real-life Princess upon marrying Prince Rainier III of Monaco in 1956.
"It's so incredible and it warms the hearts of my sisters and the whole family," the Prince went on to say. "Her memory is not only very vivid, but it has crossed generations who have taken the time to be interested in my mother, in her life, in her image and what she was able to leave as a memory. Her presence is still very much felt. Her heritage is still very present in the Principality and elsewhere in the world. All the time, people I meet talk to me of her, even people who did not know her."
The Princess's contributions to Monaco are felt even now. She has been credited with not only turning the Principality into an international centre for glamour, but also for her charitable works, which focused heavily on the welfare of the sick and children.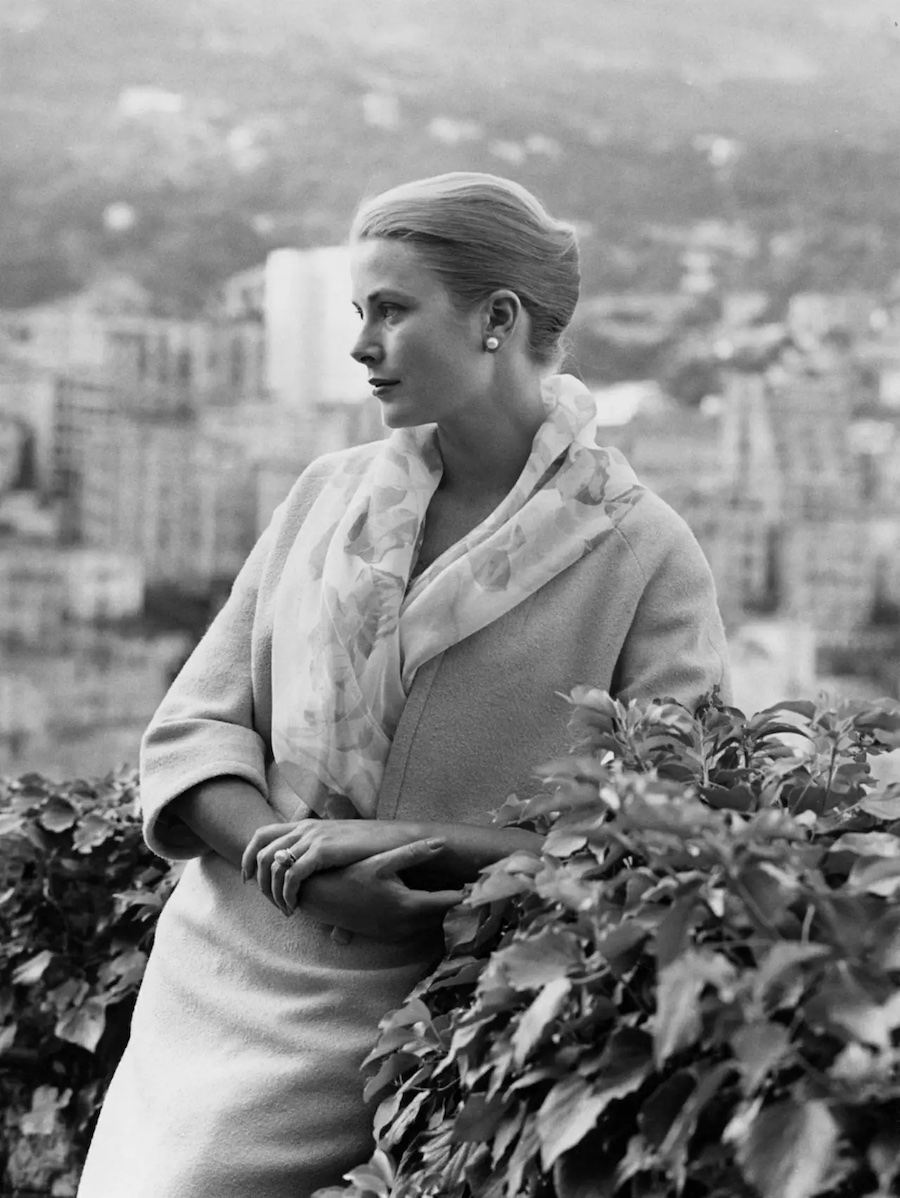 The story of her death is now legend. On the morning of 13th September 1982, the Princess and her youngest daughter Princess Stephanie leave their country house, Roc Agel, in the hills above Monaco in a Rover 3500 at about 9:30 in the morning.
As they descend, they pass a truck driver who notices the car speeding toward a hairpin turn and watches helplessly as the car careens over the cliff, falling 40 metres in the garden of the former artistic director of Loews, Jacques Provence.
"The Rover fell three meters from us!" Provence later told Jean des Cars in the 1990s. "This place on the road was reputed to be very dangerous: we had already experienced four car crashes. In the seconds that followed this terrible shock, we did not know who was inside of the car."
Firemen arrived on the scene and extracted Stephanie, before using a blowtorch to free Princess Grace. Both were rushed to the hospital, but it was Grace who was by far in the worse shape. Despite all efforts being made to save her life, she died the following day of her injuries.
Investigations following the accident concluded that the Princess suffered a stroke which made her lose control of the car.
Prince Albert recalls that day, saying "there were never any doubts" as to the official word on the circumstances surrounding the tragedy, despite a flurry of rumours spread at the time.
To celebrate the life of Princess Grace, the Monte-Carlo Philharmonic Orchestra and the De Dannan group will pay tribute to Princess Grace with a concert featuring traditional Irish music and the world premiere of a new piece entitled the Princess Grace Symphonic Suite.
Photo above source: Palace Archives