AS Monaco's destiny is no longer in their own hands, but the club still believe in securing European football for next season heading into the final game of the Ligue 1 campaign.
Les Monégasques' dip in form has been untimely and hugely consequential. Following back-to-back defeats, the latter against a direct rival in Stade Rennais, have seen Monaco drop to sixth, and going into the final game, against FC Toulouse on Saturday, they will be relying on other teams to do them favours.
A backdoor route into Europe?
Monaco must better the result of either Rennes or Lille OSC on Saturday. Both are facing sides towards the bottom of the table, and will fancy their chances of getting a result. However, should neither side slip up, or should Monaco fail to capitalise on any mistakes from their rivals, their could yet be a lifeline for Philippe Clement's side.
Toulouse are part of a multi-club project, and despite winning the Coupe de France, which earned them a place in next season's Europa League, they may not be allowed to compete in European competition. This is due to having the same owner as another side that already qualified for European competition, AC Milan. UEFA rules prohibit two teams with the same owner from participating in a European competition, where the two sides could hypothetically play each other. Should Toulouse be prohibited from competing, the sixth place in Ligue 1, currently occupied by Monaco, could potentially come a European-qualifying position.
No European football would constitute failure, admits Clement
However, as always, Clement is focused on the controllable, and converting the dressing room's "frustration" into something more positive, but to do so, the Belgian coach has adopted a frank approach behind the scenes." We can't just be positive. We have to say things as they are, especially in the dressing room," he said in Thursday's press conference. 
Should Monaco not secure European football, which is a genuine possibility, Clement admits it would be a failure both collectively, and on a personal level. Asked if it would be the biggest failure of his career, the former Club Brugge coach responded: "Yes, clearly. But it would be a collective failure. But I have belief. That's my mindset…Now is the key moment, the decisive match."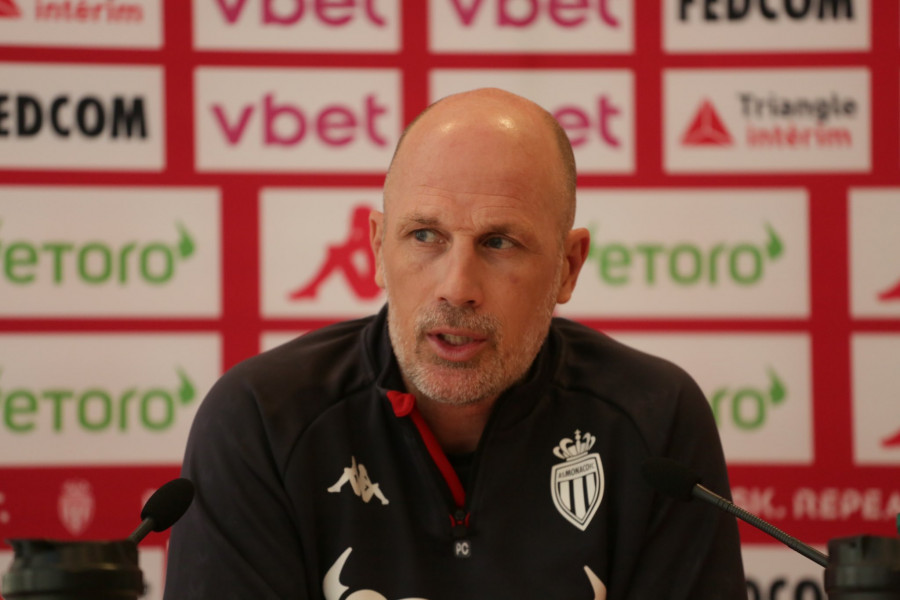 For this "decisive match," at the Stade Louis II on Saturday, Clement could be without key player Aleksandr Golovin, who is suffering from an adductor injury and was therefore absent from training on Thursday. Ismaïl Jakobs was also absent as he has been dropped and sanctioned for disciplinary reasons. The Senegalese international won't be part of the matchday squad to face Toulouse.
Ahead of what is expected to be a lively summer off the pitch at Monaco, a European qualification would certainly help both financially and within a sporting context, allowing them to attract bigger names to Le Rocher. However, whether they reach that objective or not, is not in their hands, and they head into the final gameweek needing substantial favours from two of the most inconsistent teams in the league.
Sign up for the Monaco Life newsletter. For the latest news, follow us on Facebook, Twitter, and Instagram.
Photo by Luke Entwistle, Monaco Life