Red Bull's Max Verstappen secured a record-breaking 10th consecutive victory at the Italian Grand Prix on Sunday, as Ferrari could only manage third and fourth on home soil. 
The Tifosi roared as Carlos Sainz narrowly took pole ahead of Verstappen and Charles Leclerc on Saturday, however, it was a different story on race day. Only 0.067 seconds separated the top three in qualifying, but the difference between the Red Bull and the Ferrari was more pronounced in race conditions, as expected.
Whilst Sainz managed to hold his first place from pole position, he soon came under pressure from Verstappen, who was dogged in his attempt to break the record for the longest series of Formula 1 victories.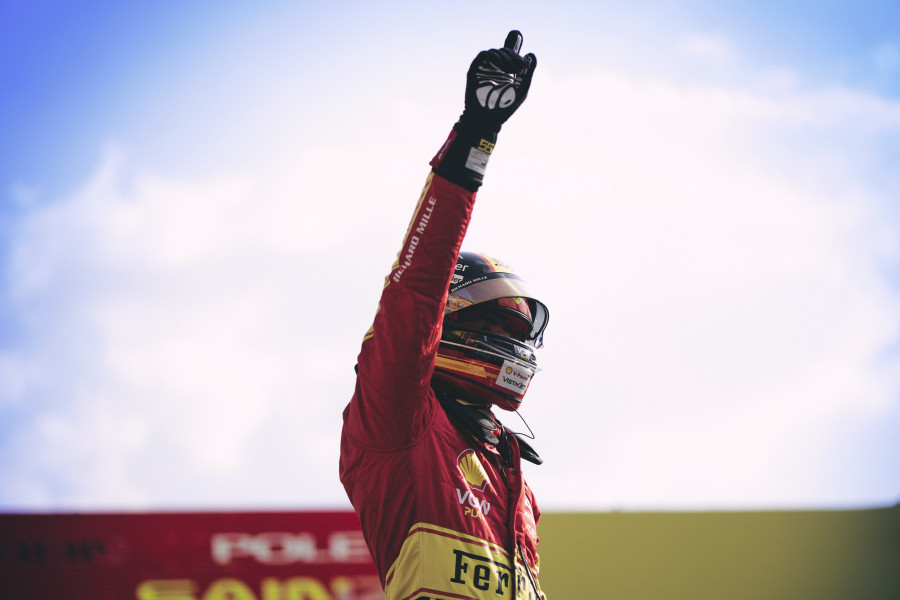 Sainz's resistance was stern, but fair, and allowed him to fend off Verstappen for the first 15 laps, but once the resistance was broken, the result looked a foregone conclusion; the record looked like falling.
A slow pit stop from Ferrari afforded Verstappen a comfortable margin when the reigning world champion exited the pits one lap later, and once in the lead, Verstappen never cedes it. It quickly became evident that the Ferraris would quickly be fending off Verstappen's teammate, Sergio Perez.
A nail-biting battle between the Ferraris
The Mexican made the move on Leclerc on lap 32, and despite more strong resistance from Sainz, Perez finally made the move stick on lap 46 of 51. Leclerc looked to follow the Red Bull through and temporarily did so on lap 47.
However, Sainz retook third just one corner later. A nail-biting battle ensued until the end. Sainz pleaded over team radio for Leclerc not to contest the position, but those pleas fell on deaf ears. Ferrari did, nonetheless, tell Leclerc not to take any risk.
Leclerc then almost went into the back of Sainz on the final lap, but the Ferraris kept it clean, the latter taking third, whilst the Monégasque had to settle for fourth.
However, there was no challenging Red Bull's supremacy once again, as they beat Ferrari on their home soil. Verstappen now holds the record for the most consecutive victories (10), and you wouldn't bet against him extending that record in Singapore in a fortnight.
Make sure you're never left out of the conversation.
Sign up for the Monaco Life newsletter, and follow us on Facebook,  Twitter,  Instagram and LinkedIn.  
Photo source: Scuderia Ferrari Press Office