Dreamlike Provençal style and architecture, but on a truly mind-blowing scale: that's what awaits the future buyer of the incredible Château Lérins in Mougins, which is currently on sale for €25 million. Here are all the details. 
The Château Lérins is built on the site of a former 17th century monastery constructed by monks domiciled on the Lérins Islands that face the city of Cannes.
In the early 20th century, the 19.5-hectare estate caught the eye of English architect Sir Edwin Lutyens. By 1912, he had completed a major transformation of the property, turning it into an "aristocratic" residence that saw the restoration of some of the older, classic elements and the modernisation and enhancement of others.  
The main residence covers almost 1,400sqm, but combined with the staff quarters and an old bergerie in need of renovation, the living space actually extends to a massive 2,000sqm. This includes 19 bedrooms, 20 bathrooms and 25 other rooms. There are also multiple balconies and terraces for the indoor-outdoor feel so appreciated in this part of the world. 
Outside, a verdant forest of native trees, shrubs and olive groves adds to the tranquility and peacefulness of this haven, which offers proximity to Royal Golf Mougins as well as the much-loved area of Mougins' old town.  
There is parking aplenty – enough for 10 cars, easily – a clay tennis court and a 130sqm golf range for days when you don't feel like leaving the house. There's also a spa, a gym and a pétanque court. You really needn't go anywhere else.  
The swimming pool measures an epic 21x6m and is accompanied by a 90sqm pool house with its own lounge and prep space for entertaining waterside.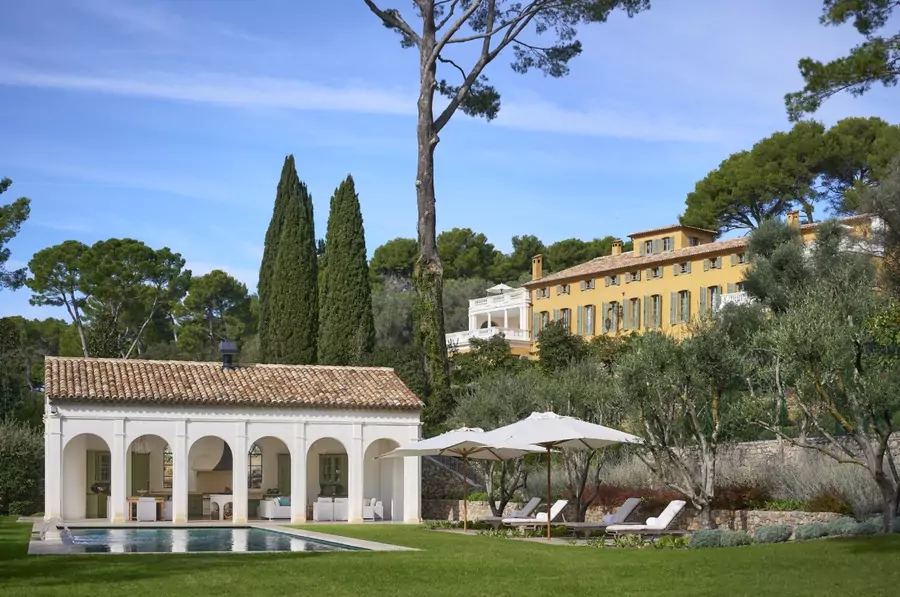 And we haven't even mentioned the views yet. From horizon to horizon, the prospective owners and their guests will be dazzled from every angle. From one perspective, you can enjoy views of the Esterel and the Bay of Cannes, but turn around and you'll be enchanted by a panorama of mountains and endless skies.  
All in all, this is a genuinely exceptional property that is rare even on a market as luxurious as that of the French Riviera.  
Côte d'Azur Sotheby's International Realty is managing the sale and the full listing can be found here.  
Make sure you're never left out of the conversation. 
Sign up for the Monaco Life newsletter, and follow us on Facebook, Twitter, Instagram and LinkedIn.   
Photo credits: Côte d'Azur Sotheby's International Realty