Following his big-money move from Arsenal, Folarin Balogun has addressed the media for the first time as an AS Monaco player, speaking about his formative club, Thierry Henry's influence on his decision and his objectives at the Principality club. 
Balogun joined Monaco for €30m, but bonuses included in the deal could ultimately take the fee up to €40m. The USMNT striker has signed a five-year deal with the Principality club, and manager Adi Hütter revealed that whilst his new striker is unlikely to start against RC Lens on Saturday, he may nonetheless be in the squad.
In a press conference, attended by Monaco Life on Thursday, Balogun gave his reactions to the move.
On joining Monaco
"When my agent spoke to me about the opportunity of me coming to Monaco, I knew it was the right fit. I told him I wanted to join AS Monaco because of the history of the club, a lot of great players have come here, and I just wanted to be a part of it. For me, the choice was pretty simple. Of course, there were things that needed to be sorted between the club, but as soon as that happened, I made the journey here."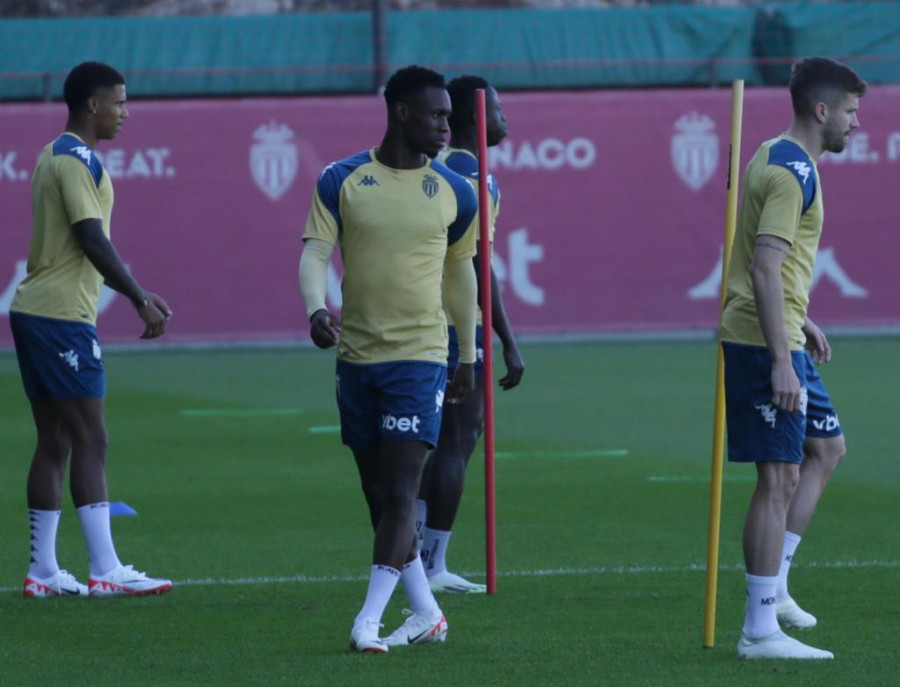 "It's never easy to step out of your comfort zone. I have made many changes in these past two seasons, but I feel like when you test yourself, you get the best results. I look to actively do this. That was part of the thought process in joining Monaco. I've come away from my family and friends, but you make these sacrifices in order to achieve your end goal."
On Thierry Henry's influence
"When I  played against Monaco with Stade de Reims last season, he sent me a message to congratulate me on my match. I asked him a bit about Monaco because it's a beautiful place. I obviously knew that he'd played there and he told me a bit about the club. It was a brief chat, and then when I came into training today, after yesterday's announcement, he congratulated me and he's happy that I'm here. It's a good feeling to have support from him."
On leaving Arsenal
"For me, I don't have any regrets. Football is a competitive sport, and of course, the manager sometimes makes choices: sometimes there are opportunities for some players, and sometimes it's a bit difficult. I wanted to play, I wanted to prove to people that I can compete at this level. I think the decision was natural, but I wouldn't say there is any regret.
As a young player, I want to play. I want to prove what I'm capable of. What's done is done. You don't always get the opportunity. Sometimes that opens the door to new opportunities. I am happy with the way things turned out. I wish Arsenal all the best for the season. We're looking to achieve great things at Monaco this season."
On price-tag pressure
"[The price tag] isn't something to hide from, but it's not something that I'll allow to affect me in a negative way. Of course, there are expectations. I expect to produce good results and help the team. I would say the pressure is internal. There are expectations, but I'm not afraid of that."
On competition and objectives
"For me, competition is normal. There was competition at Arsenal, and I wouldn't expect to come to another top club like Monaco and not face competition. Wissam Ben Yedder is a legend, someone I can learn from. I'm looking forward to working with him, and it's up to the manager how he uses us. I'm looking forward to getting to know him and working alongside him.
My objectives are not only to continue last season's Ligue 1 form, but to improve on it. Of course, goals help the team and then collectively we want to finish as high as possible. We want to prove to other teams that we are a top team, which I believe we are."
Make sure you're never left out of the conversation.
Sign up for the Monaco Life newsletter, and follow us on Facebook,  Twitter,  Instagram and LinkedIn.  
Photo by Luke Entwistle, Monaco Life