The Côte d'Azur is home to many a luxury property, but it's still rare for a place like this to go up for sale. Here's everything you need to know about La Rêve d'Azur.
If you've ever been to Villefranche-sur-Mer, a gorgeous seaside enclave between Nice and Monaco, you'll know that space comes at a premium. The town centre and almost all of the properties here cling to the hillside, broken only by streets that, in many cases, are too small to fit a car down.  
So picture this: 16,500 square metres of stunning landscaped gardens with views out over the bay, 800 square metres of living space, six incredible bedrooms and suites, rooftop entertaining facilities, a swimming pool… And it's just a three-minute walk from the beach. 
That's but a snippet of the features included in the sale by Sotheby's International Realty for a mind-blowing €55 million.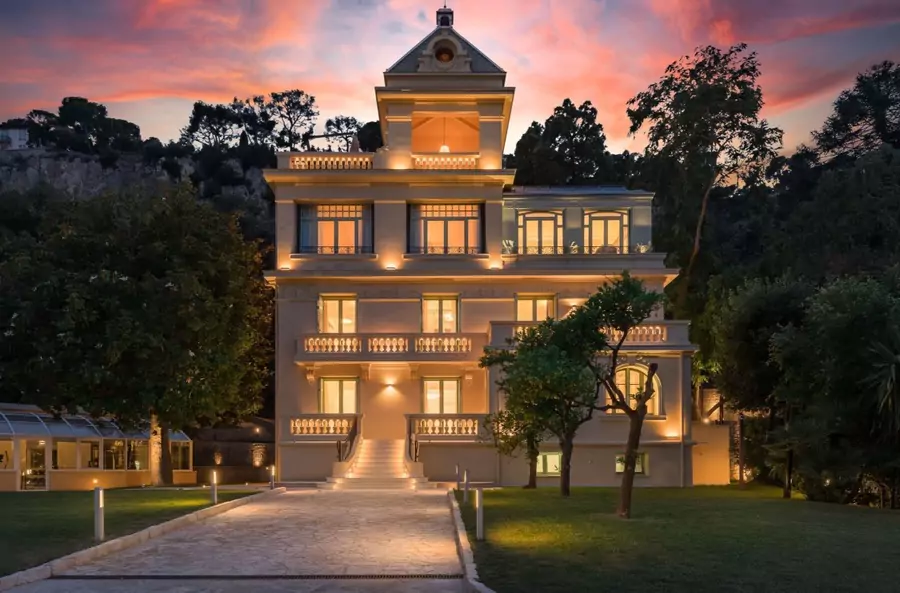 A history
La Rêve d'Azur was built in 1911, but was almost entirely renovated to modern luxury standards in 2016 by notable Italian architect Alberto Mariotti.  
The Belle Epoque château, as it's being marketed by the Côte d'Azur branch of the international real estate agency, was once owned by the Voisin brothers, Gabriel and Charles, who were aviation pioneers and designed and constructed the first manned aircraft in Europe.  
What dreams are made of
The main house has four spacious bedrooms over three floors as well as large living and dining rooms and a fully equipped Miele kitchen. Balconies and terraces extend from many of these spaces, and the east-facing aspect of the property provides some truly exceptional views out to the Cap Ferrat peninsular. There's also a generous roof terrace that comes with its own adapted kitchen. Elsewhere, staff or guest quarters provide additional bedrooms and storage space.  
Outside living reigns supreme here and anyone will be impressed by the exquisite gardens and grounds, not to mention the swimming pool and its "plage" or the 69 square metre covered veranda that houses a gym and massage room.  
For more information, please click here.  
To see more photos of the €55 million property, click on the images below:
Make sure you're never left out of the conversation.  
Sign up for the Monaco Life newsletter, and follow us on Facebook,  Twitter,  Instagram and LinkedIn.  
Photo credits: Sotheby's International Realty