On this International Women's Day, we celebrate Monaco's most public female, Princess Charlene, and reveal how there is so much more to this individualistic woman than meets the eye.
It's so easy to look at people in the spotlight and reduce them to a one-dimensional being, out of reach and only there for the purpose that the media and the public has given them.
This is certainly the case for Monaco's Princess Charlene. Far from just a figurehead for the state, she is an Olympian, a wife, an animal lover, and a humanitarian who is passionate about children and children's water safety.
Her most natural role, though, seems to be mother. The camera catches the unmistakable loving looks and gestures that show what a dedicated mum she is, beaming with pride at her twins Hereditary Prince Jacques and Princess Gabriella's antics and adorable charms.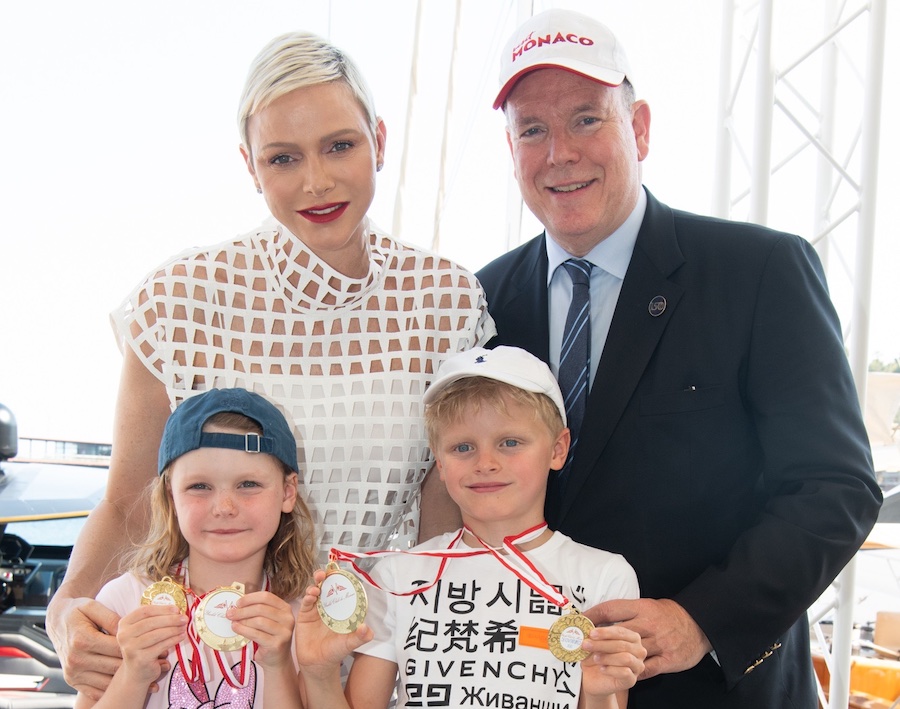 What else do we know about the Princess of Monaco?
Born on 25th January 1978 in Bulawayo, Zimbabwe, Africa as Charlene Wittstock, she emigrated to South Africa at age 12. She is the eldest of three children, with her two brothers Gareth and Sean coming along in 1982 and 1983 respectively, and her parents Lynette and Michael giving them all a solid and loving family life.
As an accomplished swimmer, she won the South African Championships by the age of 18. She participated in the 2000 Olympic Games for her country and her team came in a respectable fifth place. That same year, she won the gold for her 200m backstroke at the Marenostrum swim meet in Monaco, where she first met her Prince.
In 2002, Charlene won three gold medals at the swimming World Cup in the 50m and 100m crawl and the 4x100m relay and the silver at the Manchester Commonwealth Games in the 4x100m medley relay. She stopped competing in 2007, after qualifying for the Beijing Olympics.
On 1st July, 2011, she married Prince Albert II of Monaco in a civil ceremony, with the religious ceremony taking place one day later.
Their children, Hereditary Prince Jacques and Princess Gabriella, Countess of Carladès, were born two minutes apart on 10th December 2014 at the Princess Grace Hospital Centre in Monaco.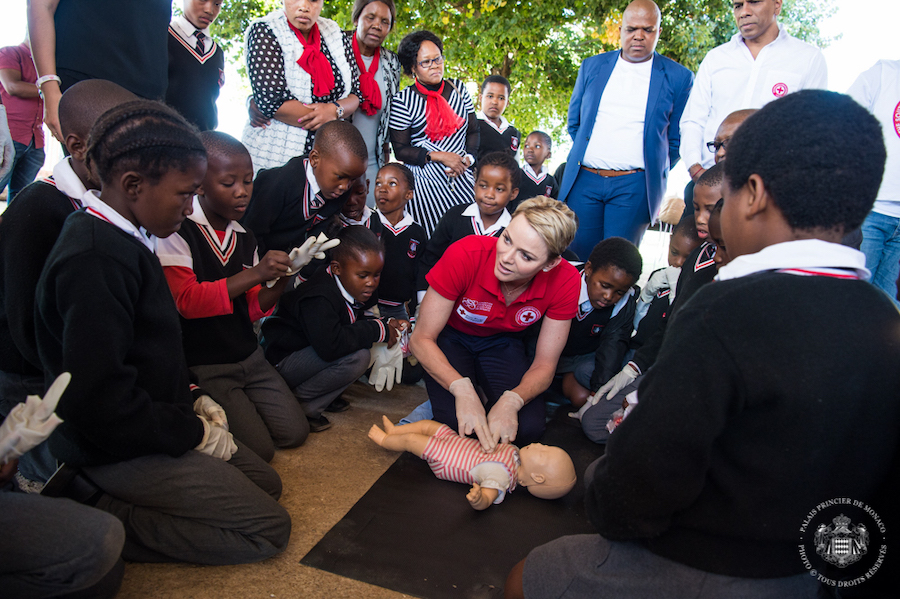 What is less known about Princess Charlene?
These are the facts, most of which are familiar to all, but what is less known perhaps is that Charlene has spent much of her adult life dedicated to service. In December, Princess Charlene celebrated the 10th anniversary of her namesake Foundation, which she created to "show children the way through the values of sport and solidarity, and reduce deaths by drowning worldwide". Since 2012, her Foundation has supported 510 projects in 43 countries, benefiting one million people.
She has given swimming lessons to underprivileged children throughout her career and travelled extensively to support charitable works around the globe, often with her husband, but sometimes solo.
She famously spent time in South Africa in 2021 on the anti-poaching campaign Chasing Zero, despite being ill, where she not only actively participated in de-horning rhinos to save them from poachers, but spoke out about the evils of those who commit these atrocities for benefit.
Late last year, the princess took on another role, president of the SPA Monaco, laying the first stone for its new home in Eze. She is also the patron of AS Rugby Monaco.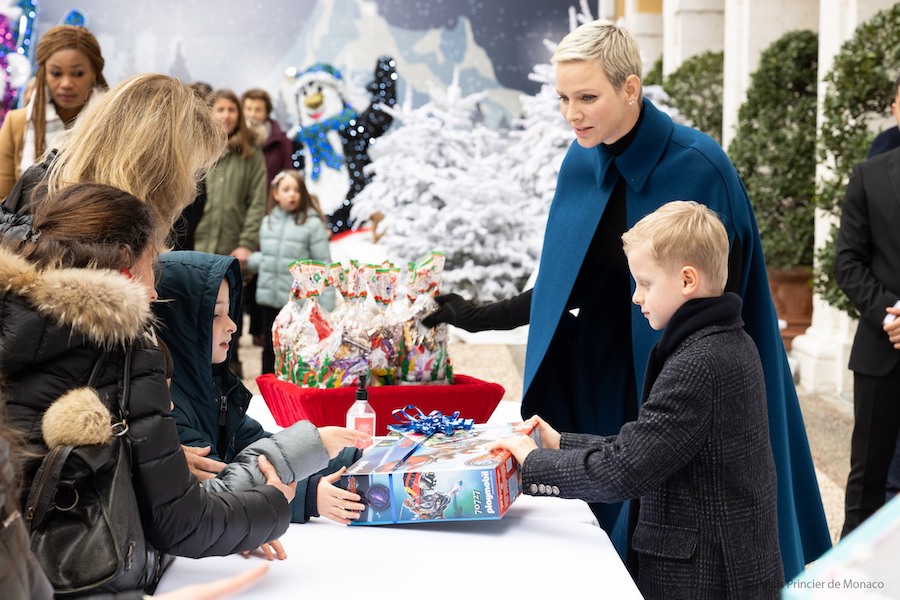 Princess Charlene's official duties in Monaco
As Princess of Monaco and wife of the Sovereign, the 45-year-old has a busy schedule of official duties, from opening a crèche and handing out Christmas gifts Monegasque children, to visiting new mothers at the Princess Grace Hospital Centre.
She attends high-profile events in support of her charity, such as the Bal de Noël, and represents the Palace alongside her family at various religious events, like the Sainte Devote celebrations.
Princess Charlene's personal interests
Charlene isn't all work and no play, though. According to her palace biography, she is an avid surfer, loves hiking and is a fan of contemporary art.
Her light-hearted side comes out in force in her family snaps, which she shares on social media, of moments like when Gabriella decided to give herself and her brother pre-back-to-school haircuts, the twins dressed up for Halloween, or sharing unguarded moments at home.
So, on this International Women's Day, we wish to celebrate Princess Charlene of Monaco: a leading member of the Princely Family, a loving mother, a philanthropist, a dedicated athlete, and a strong and influential woman.
By Stephanie Horsman and Cassandra Tanti. Feature photo courtesy Palais Princier.
Sign up for the Monaco Life newsletter. For the latest news, follow us on Facebook, Twitter, and Instagram.