Monaco Life scouts out the Principality's best sustainable seafood restaurants ahead of the 2023 Monaco Ocean Week.
The Principality is something of a pioneer regarding protections of local fish stocks. The last two decades have seen it champion numerous maritime reserve projects, like the Pelagos Sanctuary and RAMOGE Agreement, and Prince Albert II himself implemented a ban on the fishing, sale and consumption of blue fin tuna during the 2000s. This still stands and, following the adoption of the rules elsewhere in the Riviera, stocks of this mighty fish are on their way to recovery.  
Another key aspect of sustainable fishing in the region is Mr. Goodfish. This might sound like a light-hearted name, but in fact the scheme has a very solid motive: to promote the sustainable consumption of seafood products. Many Monaco restaurants have signed up to the initiative and the Prince Albert II of Monaco Foundation is actually the official coordinator of Mr. Goodfish in this part of the Mediterranean, so let's introduce some of our favourites who appreciate its objectives. 
High-end sustainability
We can't talk about top quality food in Monaco without featuring Yannick Alléno's Pavyllon at the Hôtel Hermitage, and thankfully this excellent Michelin-starred restaurant is a fellow Mr. Goodfish subscriber. Alléno describes his restaurant as "fine dining without the formality" and "serious food that doesn't take itself too seriously", but the standard of dishes here is almost without parallel in the Principality. All seafood, from the sea bass in his signature aiguillettes to the wood-fired blue lobster with ginger-infused butter, is sustainably sourced under the Mr. Goodfish agreement.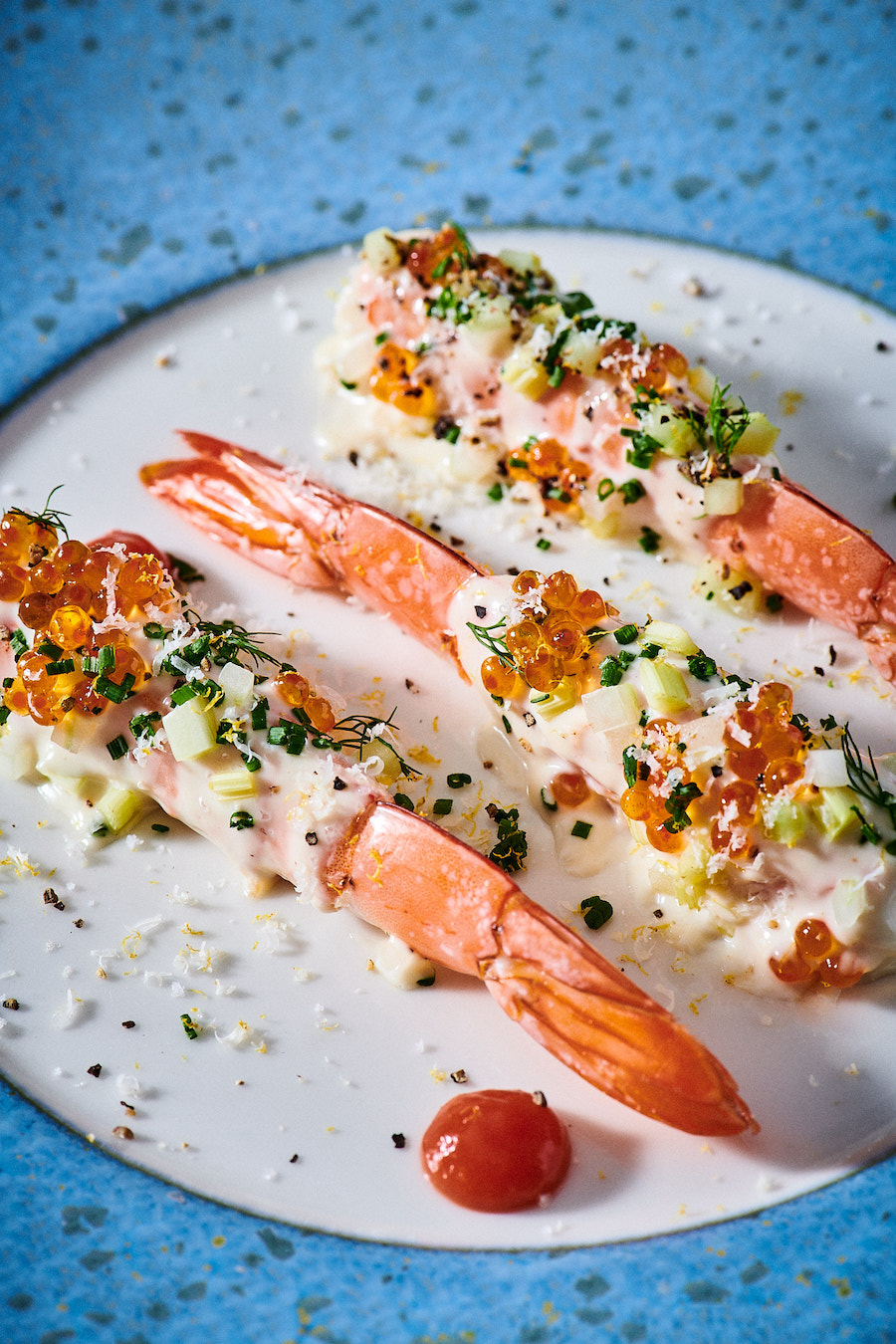 Down at the waterfront of the famous port is the Yacht Club de Monaco. It'll come as no surprise that this eco-aware establishment – the stage for many an innovative conference and competition – is also signed up to Mr. Goodfish. Le 1909, the restaurant, and Le Sunrise, the buffet-style lunch hotspot, both serve sustainably caught fish and seafood, and their menus change frequently to reflect the seasons. 
Now if there's one place in Monaco synonymous with respectfully sourced ingredients, then it's Elsa at Monte-Carlo Beach. This fully certified organic eatery on the seafront – the first ever restaurant to receive the Ecocert label for its organic produce and wild-caught seafood – selects its range of fish and seafood "with consideration for the environment and animal welfare". Seasonality is important here and Chef Mélanie Serre's menu reflects that. Red mullet, Scorpionfish fricassée and sea bream ceviche are just some of the delights that await dinners when the restaurant reopens on 7th April.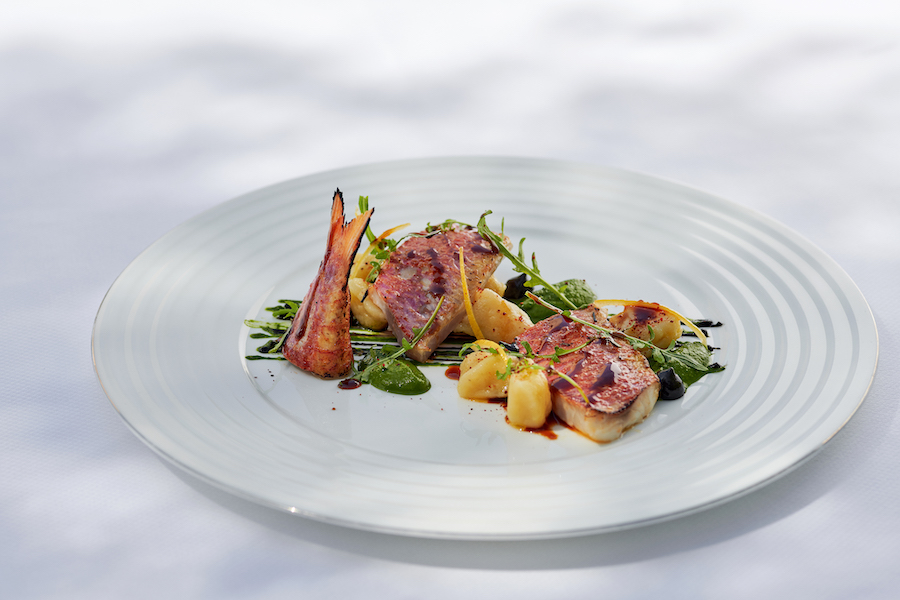 Sushi: the purest appreciation for fine seafood
The Hôtel Métropole is a major supporter of green initiatives, including the Mr. Goodfish programme that it joined in 2015. Each of its restaurants – the Odyssey, Lobby Bar & Lounge and Yoshi – is affiliated with the scheme, but if you're yet to try Chef Takeo Yamazaki's Yoshi, then let this be your impetus. This Michelin-starred restaurant takes a creative approach to a traditional cuisine, and the menus come in at a variety of price points, allowing almost everyone to sample the Tokyo native's exceptional style. Ghindara, his 72-hour marinated black cod, is a must-try.  
View this post on Instagram
The weekday lunch menu at Izakaya Cozza ranges from €28 to €39, and this bright and inviting restaurant down on Rue du Portier offers everything a sushi lover needs for a good meal. Sustainably caught fish features heavily, from that Riviera favourite of gamberoni to salmon and tuna tartares.  
View this post on Instagram
At the other end of Monaco is the Giraudi Group's Moshi Moshi, which sits on the edge of the marina in Fontvieille. March's seasonal suggestions include yellowtail carpaccio with a citrus-miso vinaigrette and toro tuna sashimi with a pastis-miso dressing, tarragon and caviar. The sushi lunch menu starts at €25 and its signature Moshi Moshi rolls begin at €19.  
Monaco's traders make a name for themselves
Maison Mer is the Marché de la Condamine's flagship seafood supplier. Rémy Rinaldi and Ricardo da Silva Alves opened up shop a year ago and offer a 100% homemade menu that highlights the locally caught fish of the region. Their dishes change every day according to the landing of fish, but patrons can expect a wide array of tasty plates from salads to sandwiches and Poke bowls to deep-fried fritters.  
View this post on Instagram
Although not strictly a market seller, Les Perles de Monte-Carlo runs a fully-fledged oyster farm alongside its restaurant in Fontvieille, giving it a status that no other eatery in Monaco can claim. Les Perles began as a farm, situated off the coast of the Oceanographic Museum, but its Brittany-born owners later decided to open a restaurant as a sideline. The eatery serves up a decadent range, including their own oysters, of course, but also sea urchins, langoustines, Breton lobster, clams, sea bream and sea bass, and many, many more sustainable seafood staples.  
Sign up for the Monaco Life newsletter. For the latest news, follow us on Facebook, Twitter, and Instagram. 
 Photo source: SBM