From a position of strength, AS Monaco Basketball suffered a capitulation of epic proportions against Olympiacos in the Euroleague Final Four semi-final on Friday (76-62) on their way to defeat, before salvaging third place in Sunday's playoff. 
Monaco won't follow in the footsteps of Limoges and become the first French European champions since 1993. During a cagey first half, during which both sides struggled at times, the Roca Team took the ascendancy, thanks in large part to their talisman Mike James (17 points). However, just like his team, he couldn't replicate his first-half form (13 points) in the second half.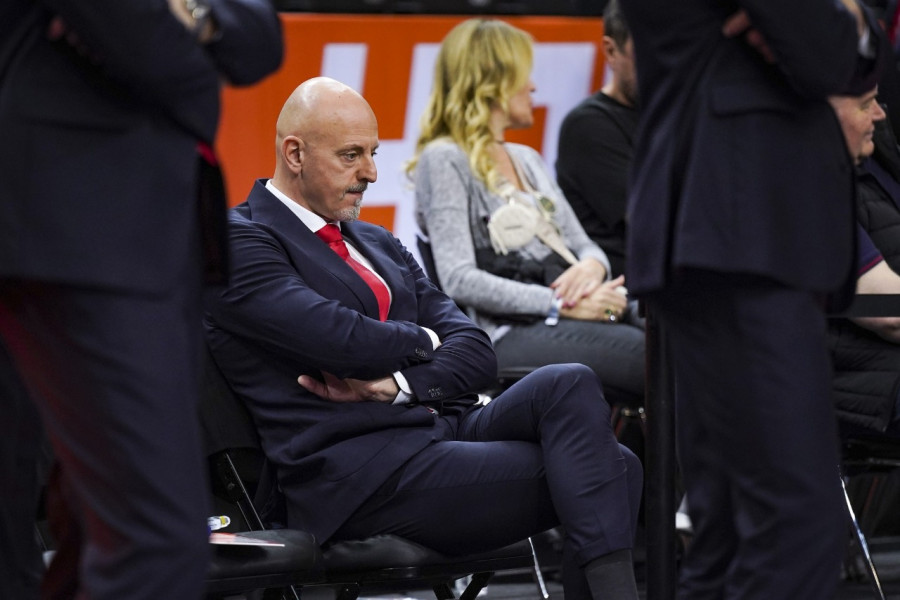 A capitulation, the likes of which have never been seen in the Euroleague Final Four, took place in the third quarter, leaving Sasa Obaradovic and his players shell-shocked.
Coming into the second half with a 12-point lead, Olympiacos quickly reversed the trend, netting a 14-point unbeaten streak. The Roca Team showed signs of revolt, levelling the tie, before going on to concede another 13 points without reply before the buzzer (27-2).
"We can be proud of this historic run."
Monaco couldn't recover from the mental blow. The Principality side leaned on its individuals to get themselves back into the game, but to no avail, as they registered a seasons-lowest points-tally in the Euroleague. The Roca Team's chances of Euroleague glory, in their first Final Four appearance, slipped through their fingers (76-62).
"It was already a historic and exceptional exploit," said General Manager Oleksiy Yefimov post-match, who was determined to look for the positives in the defeat. "You can't buy experience, sometimes you pay the price for it. This evening, we didn't lose, we gained an experience that will help us in the future and will certainly make us stronger. We can be proud of this historic run," he continued.
Third place secured against Barcelona
Despite the defeat, Monaco still had one objective to fight for in Kaunas – the third place. After their defeat against Real Madrid on Friday, Barcelona faced off against the Roca Team in the third-place play-off on Sunday.
Just as they did against Olympiacos, Monaco had the better of the first half against Barcelona (44-28). But the difference came in the second half, during which there was no capitulation, but instead a well-managed advantage.
The victory (78-66) is merely a consolation for the Roca Team, who are officially Europe's third-best team this season. "We've accomplished something this season. We must be satisfied with third. We expect an even harder Euroleague next season as we'll be considered as one of the favourites. We need to learn from this Final Four and come back stronger next year with renewed strength and energy," said Obradovic post-match.
Whilst Monaco won't lift the Euroleague this season, there is still a chance for further silverware. The Betclic Elite title is still up for grabs, and their quest to lift it begins against Strasbourg in Monaco on Wednesday.
Sign up for the Monaco Life newsletter. For the latest news, follow us on Facebook, Twitter, and Instagram.
Photo by AS Monaco Basket