The Audi RS 6 GTO concept, which pays tribute to more than 40 years of quattro technology, will be unveiled to the public for the first time at Top Marques Monaco next month. 
The concept is based on the Audi 90 quattro IMSA GTO of the 1990s but built for the future generation by a group of passionate apprentices in Neckarsulm, Germany, in 2020. A group of 12 third-year Audi Academy students with four different skill sets built and worked for 25 weeks alongside Audi designers and technical teams to bring the project to fruition.
The global launch of the Audi RS 6 GTO is the sixth world premiere confirmed for the 18th edition of Top Marques Monaco, taking place from 7th to 11th June at the Grimaldi Forum. Its participation was a closely guarded secret until Tuesday, when Audi France announced the presence of the long-awaited concept.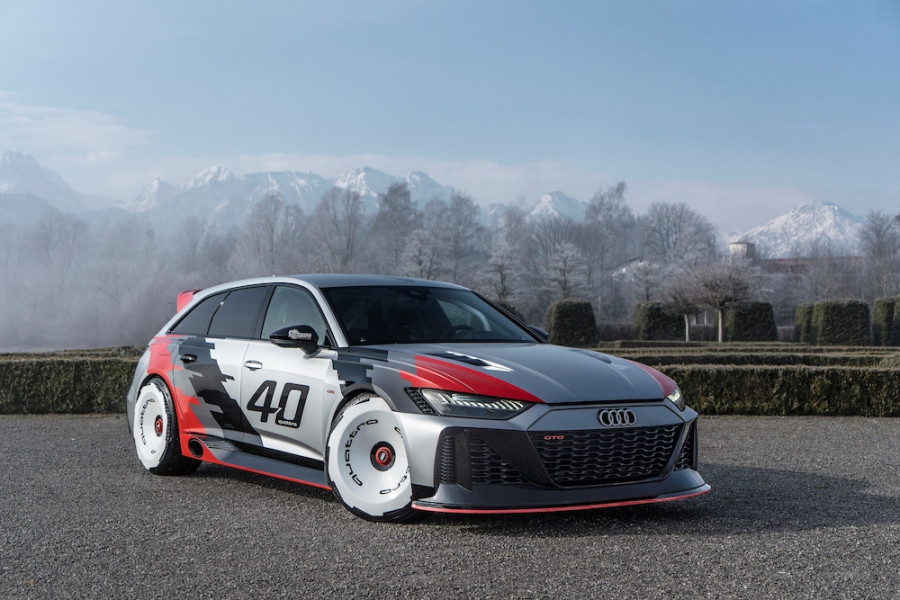 The Audi RS 6 GTO concept will be joined on the podium by the QUANTiNO by nanoFlowcell, the very first electric roadster which runs without a battery; the IR8 Tribute by Dallara Stradale; not one by two restomod Ford Broncos from Florida and the FLEX by Venturi, a lunar Rover heading for the Moon with SpaceX in 2023.
"We are really thrilled that Audi has chosen Top Marques as the launchpad for its RS 6 GTO concept car," Salim Zeghdar, the CEO of Top Marques Monaco, said. "Over the last few years, we have really worked on establishing the event as a recognized podium for global launches, and this, for me is a real sign of approval from the automotive industry."

Audi's concept car will be unveiled with the other world premieres at the official inauguration ceremony taking place at 5pm on Wednesday, June 7 in the presence of the press.
A VIP Opening Cocktail sponsored by Airbus Corporate Jets being held the same day at 8pm will give visitors an opportunity to view the vehicles ahead of the public opening on 8th June.
Sign up for the Monaco Life newsletter. For the latest news, follow us on Facebook, Twitter, and Instagram.  
By Monaco Life with press release