Did you know that Karl Lagerfeld's beloved home La Vigie, neighbouring Monaco, was actually a gift to him by Prince Rainer III in exchange for a promise to be fulfilled? 
The works of legendary designer Karl Lagerfeld were the theme of this year's storied Met Gala, showing his legacy lives on in people's hearts and minds.  
Many people know that the Chanel frontman spent a full decade of his life in a Belle Epoque mansion in Roquebrune-Cap-Martin, on the border of Monaco, built by Sir William Ingram in 1902 called La Vigie. What most may not know was that it was gifted, not purchased, to him on the promise that he would return it to its former glory. 
GIFT TO THE KAISER FROM THE PRINCE
In 1986, Lagerfeld saw and fell in love with the beautiful, but fading, beauty of La Vigie. He already had close ties with the Princely family – Princess Caroline was one of his muses – and when it became known that he was enamoured of the house, Prince Rainier III made the decision to gift it to him on the condition that he would renovate it extensively. 
True to his word, Lagerfeld poured an estimated €12.7 million into La Vigie, not only restoring it, but filling it with gorgeous objets d'art, sumptuous furnishings, rich fabrics and incredible art.  
The 600 square metre three-storey villa boasts six bedrooms, four bathrooms and two dressing rooms as well as a billiard room and a library. There is also a terrace of 237 square metres that offers unparalleled sea views, adjoining the garden that houses an outdoor jacuzzi.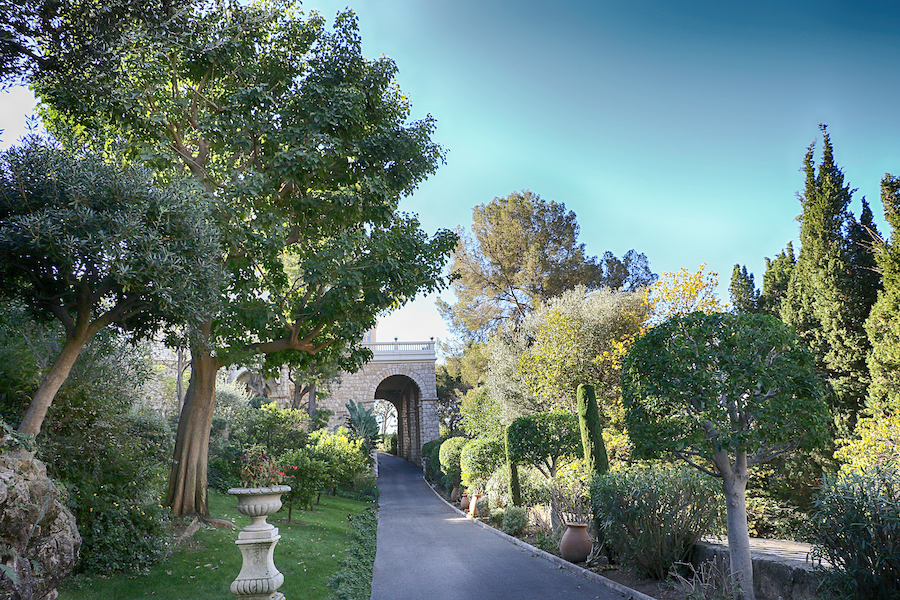 WHAT HAPPENED NEXT?
After his death in 2019, Sotheby's France was asked to auction off the contents of three of his residences, including La Vigie.  
More than 1,000 bidders registered for the sale, which took place in December 2021. At that auction, nearly 600 objects, including original illustrations, personal effects, mid-century décor and artworks by Takashi Murakami and Jeff Koons, brought in just over €12 million. It had been estimated to meet €3 million. 
Today the villa is used by SBM as a venue for intimate private events. 
Click on the photos below to see more:
Sign up for the Monaco Life newsletter. For the latest news, follow us on Facebook, Twitter, and Instagram.  
SEE ALSO:
Karl Lagerfeld fans battle it out in "explosive" Monaco auction
All photos courtesy of SBM