The stars of the sporting world, including drivers from the Formula One grid, will descend on the Stade Louis II next Tuesday for the annual World Stars Football Match, which will notably pit Charles Leclerc up against Novak Djokovic.
Star Team For The Children MC will come up against All Star Drivers in this year's event, which will take place on Tuesday 23rd May at 19:00. As always, it will pit some of the biggest stars from the sporting world against the world's fastest drivers, just days before the 80th edition of the Monaco Grand Prix.
Players such as former Paris Saint-Germain winger Jérémy Menez and Jérôme Rothen will be the most at home on the turf of the Louis II. However, Djokovic, and jet-ski World Champion Lisa Battaglia will be in more unfamiliar surroundings. They are joined by Flavio Roma, Frédéric Déhu, Claude Puel, Sébastien Pérez, Greg Campi and Valentin Liénard in lining up for Star Team For The Children MC.
Close friends Charles Leclerc and Pierre Gasly on the same team
Leclerc, who annually competes in another charitable football match, the Fight AIDS Cup, will once again play for the All Stars Driver team. He will be joined by Pierre Gasly, who this year is racing for Alpine, and who is a close friend of Leclerc. The pair recently attended the Monte-Carlo Masters together.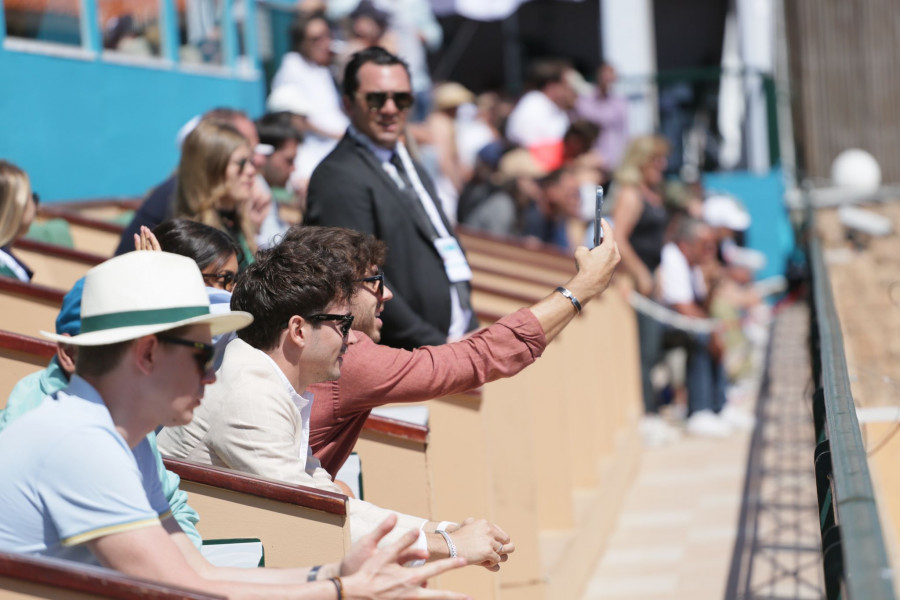 Leclerc's Ferrari teammate Carlos Sainz will also be present, as will Aston Martin's Fernando Alonso. Sébastien Frey, Pecco Bagnaia, Stefano Domenicali, Ivan Capelli, and former Grand Prix winner Giancarlo Fisichella will also all be present.
"We want to thank the 285 members, the players, the celebrities, the public and the sponsors that have joined us over the years. Thanks to them and their help, we can continue our sporting and charitable events in order to raise funds and help disadvantaged children," said Mauro Serra, President of the Star Team for the Children MC and organiser of the event.
Tickets can be bought, Saturday 20th May (09:00-18:00), Sunday 21st May (09:00-13:00), Monday 22nd May (09:00-18:00) and Tuesday 23rd May (09:00-18:00). Tickets cost just €16 and entry for children under the age of 14 go free if accompanied by an adult.
As well as being a fun crossover, including some of the world's most recognisable sports stars, the event sets the tone for the week ahead, which culminates in the Monaco Grand Prix on Sunday – and all for a charitable cause.
Sign up for the Monaco Life newsletter. For the latest news, follow us on Facebook, Twitter, and Instagram.
Photo by Luke Entwistle, Monaco Life