The Monaco Grand Prix is always a magnet for the biggest celebrities, and this year was no different with Tom Holland and Neymar amongst those to descend on the Principality for race day on Sunday.
As always, the Princely Family were in attendance for the event, playing their customary central role in the trophy ceremony above Boulevard Albert 1er after the race.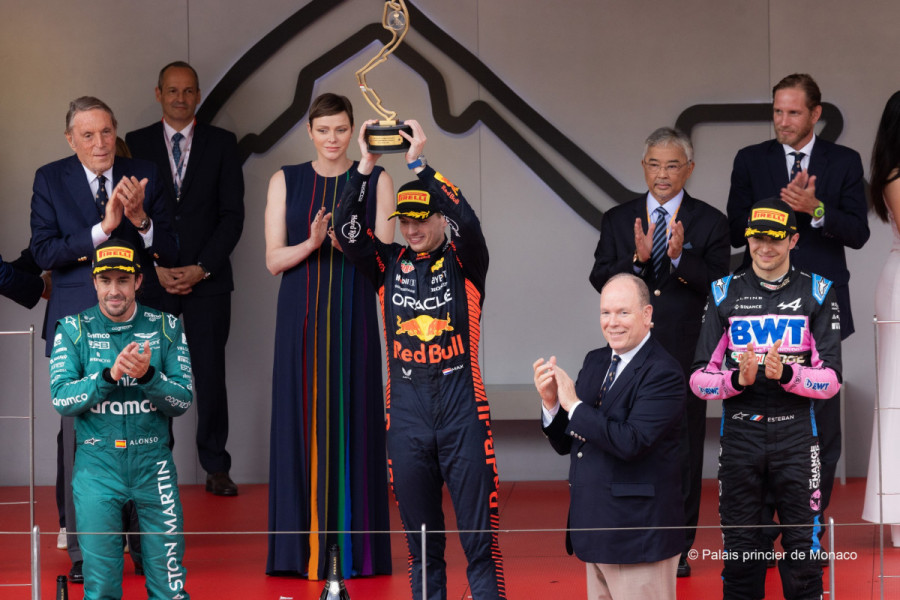 Prince Albert II was joined on the podium by Princesse Charlene and handed the trophies to race winner Max Verstappen, as well as second-placed Fernando Alonso.
Whilst Princess Gabriella and Prince Jacques weren't involved in the podium ceremony, they were nonetheless present on the grid pre-race and enjoyed the spectacle in what was one of the most-exciting Monaco Grand Prix in recent history, largely thanks to a mid-race rain shower.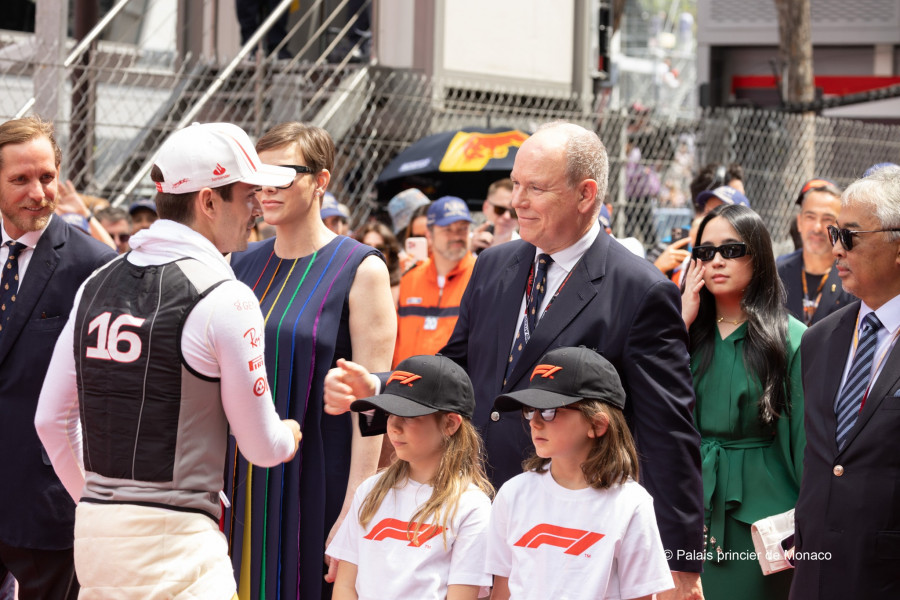 However, a number of celebrities from beyond the borders of the Principality were also present. It is customary for a celebrity to wave the chequered flag at the end of the race, and this year the honour went to Tom Holland. The British actor is arguably most well known for playing the role of Peter Parker in the Marvel's Spiderman series.
He wasn't the only Hollywood star in attendance. Orlando Bloom, known for his roles in the Lord of the Rings and Pirates of the Caribbean series, was present during a star-studded grid walk pre-race. Michael Douglas, Catherine Zeta-Jones, and James Marsden were also spotted at Sunday's Grand Prix.
David Harbour was seen paying a trip to the Red Bull garage. The American actor, most well-known for his role in Stranger Things, posed alongside Christian Horner pre-race and was joined by Kylie Minogue and former tennis player Maria Sharapova. Comedians Chris Rock and Romesh Ranganathan were also spotted in Monte-Carlo over the weekend.
Neymar a controversial attendee of the Monaco GP
Neymar was perhaps the most controversial attendee. The Brazilian forward is currently injured and missed Paris Saint-Germain's title celebrations in Strasbourg on Saturday night. Speaking after the achievement, PSG manager Christophe Galtier said that the player had difficulties making the trip to the Alsace region, but he had no issues making the much longer trip to the Principality for Sunday's race.
Neymar's presence at the Monaco Grand Prix has reportedly irked the management at PSG, according to L'Équipe. The former Barcelona forward has been heavily linked with a departure this summer. PSG teammate Marco Verratti, also linked with a departure was also present, as was FIFA President Gianni Infantino on the grid.
With the long-term future of the Monaco Grand Prix still seemingly in the balance, Sunday provided a timely reminder as to why it is still the jewel in Formula One's crown with stars in the stands, and plenty of excitement and tension on the track.
Sign up for the Monaco Life newsletter. For the latest news, follow us on Facebook, Twitter, and Instagram.
Photos credit: Eric Mathon / Palais princier