Exciting dance events, timeless classics and tributes to a Prince will be the hallmarks of the 2023/24 season at Les Ballets de Monte-Carlo. Here's a teaser of what's to come.  
After a series of performances in iconic venues this autumn, such as the Lugano Arte e Cultura in Switerland and the Teatro Grande in Brescia, both of Roméo et Juliette, Les Ballets de Monte-Carlo's 2023/24 home season will be fast approaching.  
It all kicks off with the Monaco Dance Forum, a dedicated space for artistic expression that will welcome professional dancers and interested members of the public alike.  
Taking place over four days, from 14th to 17th December, the schedule features workshops and masterclasses, exhibitions, talks and conferences. 
A creation by 6e Sens and Dk-BEL entitled C'est Beau, which includes performances by dancers with disabilities, will open the event, followed by much-awaited repeat performances of Sol Invictus, the production from Hervé Koubi that rocked at F(ê)tes de la Danse in Casino Square in July, on 15th and 16th December. A film screening of Otto Preminger's Carmen Jones will round out the events at the Grimaldi Forum on 17th December.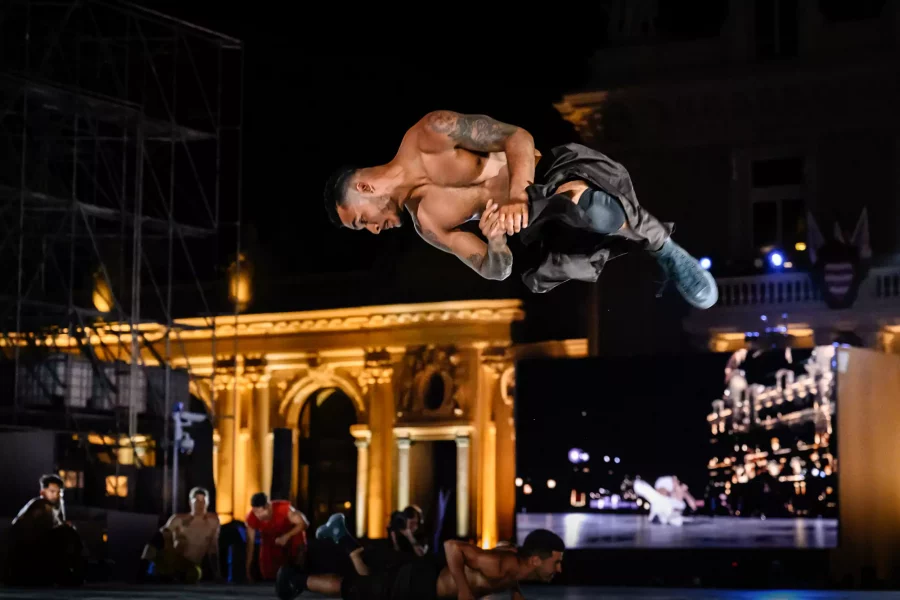 PRINCE RAINIER III CENTENARY
Next up, from 20th to 23rd December, the Ballet's Artistic Director Jean-Christophe Maillot will be debuting a new rendition of L'Enfant et les Sortilèges, the 1925 Ravel/Colette collaboration conceived in Monaco. It was a favourite of Prince Rainier III and will thus be a fitting tribute to the late Sovereign as Monaco wraps up commemorations of what would have been his 100th year.   
The story is comic and follows 21 scenes that run at a rather frantic pace to narrate the adventures of a capricious child who sees the objects and animals he mistreats come to life and take revenge. 
The spectacle will unite the talents of an impressive 240 artists representing not just Les Ballets de Monte-Carlo, but also the Orchestre Philharmonique de Monte-Carlo, the Chœur de l'Opéra de Monte-Carlo and the Académie Rainier III.  
Preceding L'Enfant et les Sortilèges will be a performance of George Balanchine's La Valse as another special nod to Prince Rainier. Balanchine was a personal friend of both the Prince and Princess Grace, and the work he created here was dear to all.  
CARMEN
Johan Inger will take up the torch for the end of year celebrations with his version of the classic ballet Carmen. From 30th December to 4th January, excluding New Year's Day, the ballet that received the 2016 Prix Benois de la Danse will be performed by La Compagnie alongside musicians from Orchestre Philharmonique de Monte-Carlo in the Salle des Princes. 
COMING IN 2024
Then the troupe will hit the road for a series of performances, including Roméo et Juliette, Cendrillon, LAC and Coppél-i.A., in theatres across France, Italy, the US, Poland, Hungary, Germany and Spain.  
After a quick break, Les Ballets will return home from 24th to 28th April for a number of renditions of To the Point(e) at the Grimaldi Forum. Described as "three works that exploit the potential of these academically trained dancers while keeping an eye on modernity", the audience can expect Within the Golden Hour by Christopher Wheeldon, Vers un Pays Sage by Jean-Christophe Maillot and Autodance by Sharon Eyal to be on the programme. 
The season will come to a conclusion with the traditional Gala de l'Académie Princesse Grace on 21st and 22nd June, where the talented young dancers of the prestigious ballet school that bears her name will get a chance to show off what they have learned over the school year as well as to perform in front of a live audience.  
For more information, please click here.
Make sure you're never left out of the conversation.
Sign up for the Monaco Life newsletter, and follow us on Facebook, Twitter, Instagram and LinkedIn.   
Photo credit: Alice Blangero / Ls Ballets de Monte-Carlo