Monaco's Prince Albert II travelled to the Geneva headquarters of the United Nations last week to officially open the 2023 Young Activists Summit in his capacity as a Head of State and as a dedicated environmentalist.  
On 16th November, the Palais des Nations in Geneva, Switzerland welcomed 650 people to the fifth edition of the Young Activists Summit. The event was also streamed live to 20,000 additional participants in 144 countries around the world.  
Prince Albert was given the honour of opening the event, and it was with genuine solemnity and humility that he made his speech.  
"It is as a man of mature years that I would like to speak to you today," he said, "not to lecture you, you don't need to be lectured at all, especially by generations who are leaving the planet, the world, and peace in such a sorry state. What my age has to tell you is the opposite of a lecture. It is an encouragement. Encouragement to take course of action, to maintain your enthusiasm, your optimism and your desire to change the world."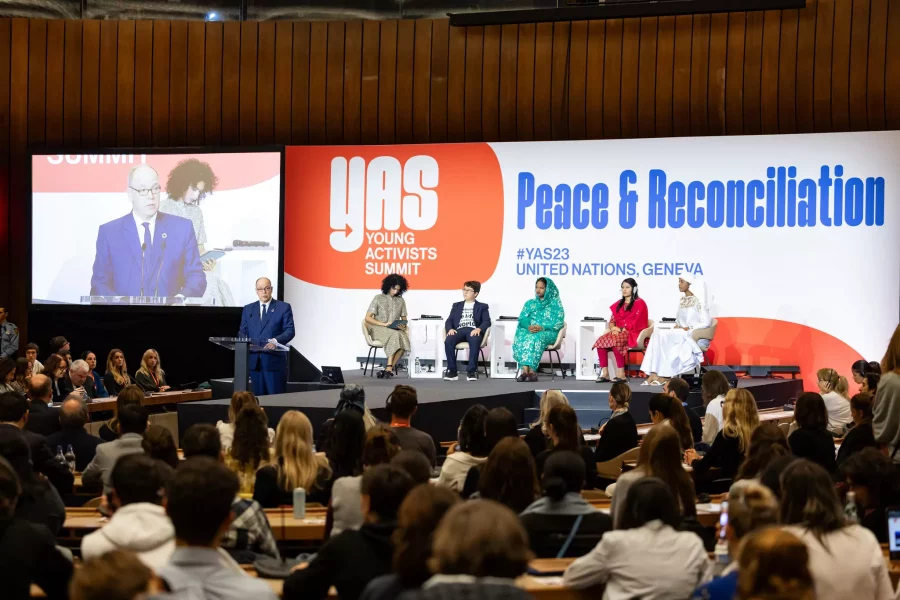 There were five laureates rewarded on the night; individuals chosen for the "remarkable impact they have driven in their communities to advance peace within their communities, and reconcile humans with nature". 
They included: Maung Sawyedollah, a 22-year-old from Myanmar who is fighting for the rights of Rohingya people; 27-year-old Maïmouna Ba from Burkina Faso for her peacebuilding efforts in the Sahel region; climate activist Nisreen Elsaim, 29, of Sudan; 14-year-old Francisco Vera from Colombia for his environmental protection efforts; and Roshni Perween, 25, of India for her actions against child marriage.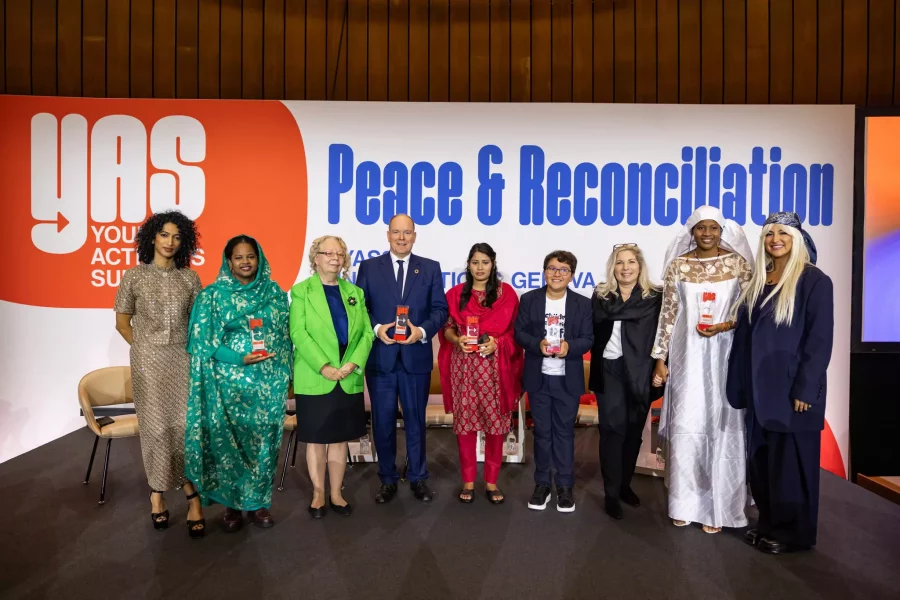 After those gathered celebrated the achievements of the laureates, all observed a moment of silence "to pay tribute to all victims of conflict, violence and climate change around the world".  
"We are facing many, many challenges in the world," said UN Geneva Director-General Tatiana Valovaya on the night. "We are facing lots of human tragedies. We are facing lots of human loss and conflicts, and we need you, young people, to help us to find solutions." 
For more information on the event and to read more about the inspiring laureates of 2023, click here.
Join the Monaco Life community – the largest English media in the Principality.  
Sign up for the Monaco Life newsletter, and follow us on  Facebook, Instagram  and  LinkedIn.    
Photo credits: Young Activists Summit / Pierre Albouy