As one of the oldest restaurants in the Principality, Rampoldi has been nourishing the Monaco community for generations. Now it has its sights set on a whole new audience: New Yorkers. 
For three quarters of a century, Rampoldi has been serving up its signature elegant dishes to generations of faithful diners and patrons in the heart of Monaco. 
Much of its appeal comes from its loyalty to the traditions of Mediterranean cuisine, which it has gradually and elegantly refined over the years, but under innovative Chef Antonio Salvatore, Rampoldi has reached new heights – and now a new continent.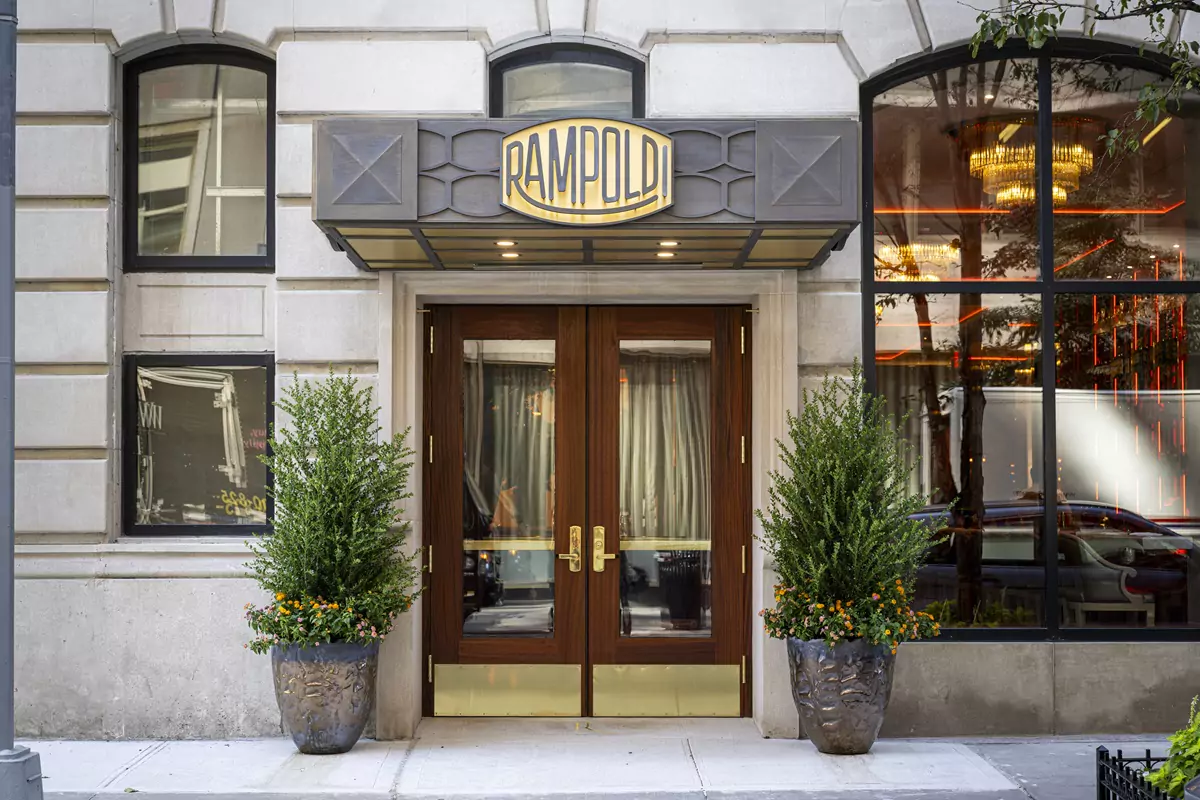 On 26th September, after months of teasing online, Rampoldi New York opened at 49 West 64th Street in the city's cultural hub of Lincoln Square with great fanfare. Prince Albert II of Monaco made an appearance on the launch night and was photographed alongside a smiling Mayor Eric Adams, who officially cut the cake celebrating this exciting new overseas venture from the MC Hospitality Group, as well as the Group's owners, the Verozub family. 
The new Rampoldi is described as a "twin" to its Monaco forebearer by the Group; both are places where "French haute cuisine and Italian cookery with a cosmopolitan essence". 
"The interior of Rampoldi New York replicates entirely the style of its sibling location in Monte-Carlo. You'll be able to find the recognisable and iconic marbles, the mirror arches, and the Murano-glass chandeliers. Nevertheless, you not only will be familiar with the spaces, but also with the menu." 
Similar it may be, with favourite plats such as the Queen Margherita pizza and the Paccheri I.G.P. alla Siciliana on offer, but there are a few American-influences. The special brunch section of the menu is one example, appealing to the new market, but still retaining ingredients and dishes that would be recognisable to a Monegasque diner.  
"Classic dishes such as escargots à la bourguignonne, octopus carpaccio, bouillabaisse and dover sole à la meunière appear alongside extravagant inventions such as crab ravioli topped with branzino, clams, garlic, parsley and bottarga; scallops with cauliflower purée, black truffles and mushroom sauce; and filet de boeuf Rossini, a premium cut of Argentinian Angus beef topped with red wine sauce, black truffles and seared foie gras, and served alongside a truffle potato purée…" says the Group. "Diners can also indulge in Chef Salvatore's very own caviar, a black sturgeon roe, on its own or as an addition to one of the menu's many specialty dishes. The dining experience embraces tableside service, epitomising culinary theatre and the luxurious
hospitality that Monaco is known for."
"The secret of Rampoldi is not something you can physically touch or see, but something you can sense and perceive," says Michelin-starred Salvatore. "You can feel it in the air, it's subtle yet untouchable. Our formula is inimitable and irreplicable, even after so many years no one was able to duplicate it with the same intensity and love." 
For more information about Rampoldi New York, click here.  
Click on the images below to see more: 
Make sure you're never left out of the conversation.
Sign up for the Monaco Life newsletter, and follow us on Facebook, Twitter, Instagram and LinkedIn.   
Main photo: Prince Albert with the Verozub family, owners of MC Hospitality Group, with Antonio Salvatore and Mayor Eric Adams. Photos supplied by Rampoldi New York