In an intense EuroLeague pitting against Istanbul's Anadolu Efes SK that was streamed live by Monaco Life, AS Monaco displayed exceptional tenacity, but still fell short of a win. 
In a gripping display of basketball talent, AS Monaco narrowly missed out on a victory against Anadolu Efes SK at the Salle Gaston Medecin on 14th November, with the final score reading 82-89 in favour of the visitors.  
Although not the result wished, the intense Round 8 game of the 2023/24 Turkish Airlines EuroLeague Regular Season showcased Monaco's resilience and fighting spirit in the face of disappointment.  
The second-half surge and standout performances
AS Monaco, known for its robust defence, faced a stern test against Efes' sharp offensive strategies. 
The team conceded 48 points in the first half, but their unwavering determination was evident. The defence, particularly in the second half, showcased moments of brilliance, putting up a stand against Efes' aggressive playstyle. 
The second half saw a remarkable turnaround led by AS Monaco's star player of Mike James, who shook off a quiet first half to score some crucial points.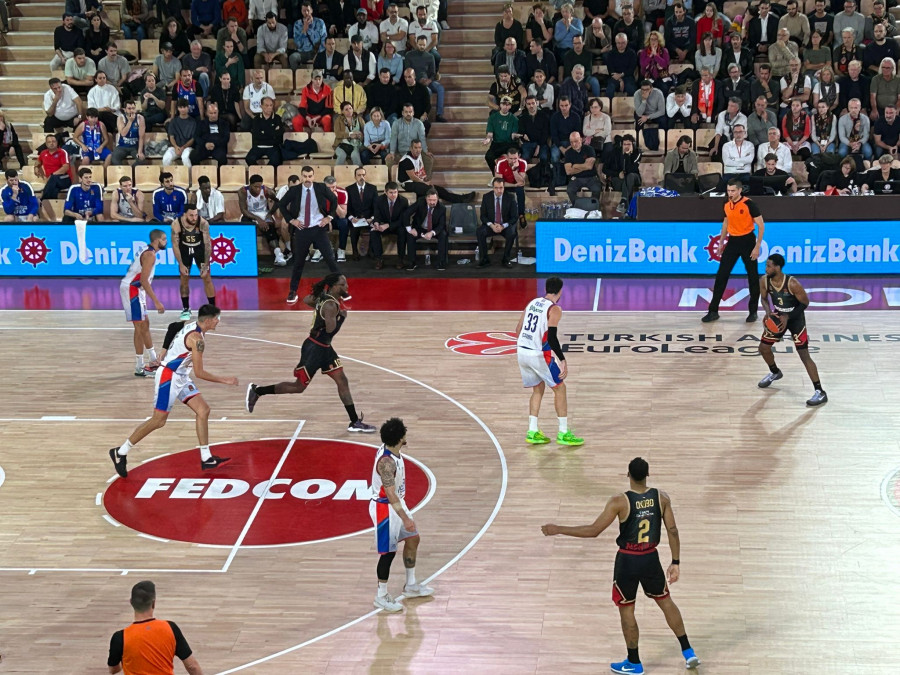 By the end, however, Jordan Loyd led the scoring for AS Monaco with a significant 19-point contribution while John Brown III was a force on both ends of the court, grabbing eight total rebounds, including five offensive rebounds, and contributing two steals. Donatas Motiejunas, besides his scoring skills, impressed with a 100% shooting accuracy from both the two-point and three-point range.  
Nevertheless, Efes had the upper hand and sealed a victory. 
The next EuroLeague match will be against Real Madrid at the WiZink Center on 16th November at 8.45pm.  
First live stream 
Monaco Life carried out its inaugural live stream of an AS Monaco match on the Monaco Life Instagram page, an initiative that garnered substantial engagement from the followers. Click here to see the latest posts and stories from the team.  
Join the Monaco Life community – the largest English media in the Principality.  
Sign up for the Monaco Life newsletter, and follow us on Facebook, Instagram  and  LinkedIn.    
Photo by Monaco Life